Zofran Pregnancy Category Should Be Listed as High Risk, Lawsuit Alleges
January 08, 2016
By: Irvin Jackson
According to allegations raised in a recently filed lawsuit over a child born with severe heart defects from Zofran, GlaxoSmithKline should change the pregnancy risk category for their popular nausea medication to one that more accurately describes the risk it may pose for unborn children. 
The complaint (PDF) was filed last month in the U.S. District Court for the Eastern District of Tennessee by Kimberly Shelton, on behalf of herself and her minor daughter, identified only as S.E.
Shelton indicates that her daughter was born in April 2000, suffering from heart defects that were the result of her use of Zofran during pregnancy to combat the symptoms of morning sickness. However, the lawsuit alleges that GlaxoSmithKline has known for years about the potential Zofran side effects for unborn child, yet continued to market the drug with a pregnancy category that suggests it is safe for pregnant women to use.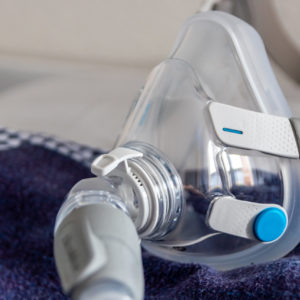 Did You Know?
Millions of Philips CPAP Machines Recalled
Philips DreamStation, CPAP and BiPAP machines sold in recent years may pose a risk of cancer, lung damage and other injuries.
Learn More
Prior to June 2015, drugs were required to carry a pregnancy category risk designation of either A, B,C, D or X.
Category A meant that controlled studies on pregnant women have shown the drug carries no risk to a fetus.
Category B indicated that animal studies have shown no risk, but that there have been no adequate human studies involving pregnant women.
Category C meant that animal studies have shown a possible risk, that there have been no adequate human pregnancy studies, but the benefits of the drug outweigh the potential risks.
Category D indicated that there is positive evidence of human fetal risk based on studies on pregnant human women, but the benefits of the drug still may outweigh those risks.
Category X indicates there is positive evidence of human fetal risk and the risks clearly outweigh the potential benefits of the drug.
A new, simplified system went into effect in June, however there has been no final guidance for industry. The Zofran pregnancy category is still listed as a "B", which Shelton's lawsuit indicates is misleading and inaccurate.
"GSK has the ability, and indeed was required under federal law, to update Zofran's label to reflect at least a Pregnancy Category D designation, or alternately a Category X designation for Zofran," the complaint states. "Beginning at least in 1992, GSK had evidence of human fetal risk posed by Zofran ingestion based on more than 200 reports to GSK of birth defects, as well as epidemiology studies, and placental-transfer studies reporting on Zofran's teratogenic risk. GSK has never updated Zofran's labeling to disclose that Zofran can cause fetal harm when administered to a pregnant woman, and GSK has failed to warn of the potential hazards to a fetus arising from Zofran use during pregnancy."
In the complaint, Shelton seeks compensatory and punitive damages for injuries suffered by her daughter as a result of Zofran, alleging that GSK is liable for failure to adequately warn. However, Shelton also demands that the drug maker be forced to change its label to increase the Zofran pregnancy category to more accurately reflect the high risk children face.
"Plaintiff hereby demands that GSK immediately cease the wrongful conduct alleged herein for the benefit of Plaintiff and other similarly situated mothers and mothers-to-be, as GSK continues to engage in the same wrongful conduct," the lawsuit states. "Plaintiff further demands that GSK fully and fairly comply with removing the Pregnancy Category B designation from its drug product labeling for Zofran and fully and accurately describing the data supporting that summary, and fully and accurately describing the relevant information to help health care providers make informed prescribing decisions and with counseling women about the risks associated with use of Zofran during pregnancy."
Zofran Birth Defect Risks
The case joins a growing number of Zofran lawsuits filed by parents throughout the U.S. over the past year, each raising similar allegations that GlaxoSmithKline illegally marketed Zofran to expecting mothers as a morning sickness treatment, while failing to warn them that the drug could increase the risk of birth defects when taken during pregnancy.
The Zofran birth defect litigation has rapidly grown over the past year, as more and more families learned about the link between the anti-nausea drug to their children's congenital malformations, including heart problems, cleft lip, cleft palate and other congenital malformations.
It is ultimately expected that several thousand cases will be brought by families nationwide as Zofran birth defect lawyers continue to review and file cases. As a result, consolidated pretrial proceedings have been established in the federal court system, where the cases are centralized before one judge to reduce duplicative discovery, avoid conflicting pretrial rulings from different courts and to serve the convenience of the parties, witnesses and the judicial system.
Shelton's complaint will be transferred to the federal multidistrict litigation established for all Zofran cases, which are centralized before U.S. District Judge Dennis Saylor in the District of Massachusetts.
As part of the coordinated proceedings, it is expected that a small group of cases will be prepared for early trial dates to help the parties gauge how juries may respond to certain evidence and testimony that is likely to be repeated throughout a number of cases. If GlaxoSmithKline fails to reach Zofran birth defect settlements following these early "bellwether" trials, Shelton's lawsuit and others may be remanded back to U.S. District Courts nationwide for individual trial dates.
"*" indicates required fields