3M Earplug Lawsuit Bankruptcy Filing Rejected by Federal Judge
June 12, 2023
By: Irvin Jackson
A federal judge has thrown out 3M's earplug lawsuit bankruptcy filing, indicating that the company's Aearo Technologies subsidiary is not financially endangered by the litigation, setting the stage for tens of thousands of cases brought by military veterans left with hearing loss to move forward once again.
More than 255,000 U.S. veterans are currently pursuing 3M earplug lawsuits, each raising similar allegations that 3M Company and Aearo Technologies sold defective earplugs to the U.S. government for years, which resulted in permanent hearing damage and tinnitus following military service.
The earplugs were standard military issue between 2003 and 2015, and plaintiffs allege that the manufacturers knew the earplugs failed to properly seal the ear canal, leaving service members without adequate ear protectors during combat and training exercises.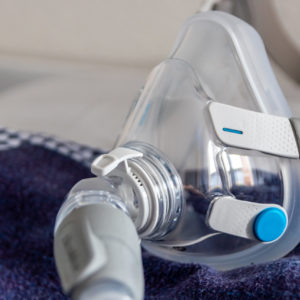 Did You Know?
Millions of Philips CPAP Machines Recalled
Philips DreamStation, CPAP and BiPAP machines sold in recent years may pose a risk of cancer, lung damage and other injuries.
Learn More
Given common questions of fact and law raised in the litigation, all claims brought throughout the federal court system have been centralized for the past three and a half years before U.S. District Judge Casey Rodgers in the Northern District of Florida, as part of an MDL or multidistrict litigation.
Following a series of massive damage awards returned by juries in early cases that went to trial in the MDL, the manufacturers decided to pursue a controversial 3M earplug lawsuit bankruptcy plan, where the fully owned subsidiary Aearo Technologies sought to force settlement through the bankruptcy court, even though it's multi-billion dollar parent company is well funded and directly profited from sale of the earplugs for years.
Bankruptcy Court Rejects 3M Filing
The bankruptcy filing has been widely criticized by plaintiffs lawyers and legal experts, as nothing more than an attempt by 3M Company to delay the litigation and prevent additional cases from going to trial.
Although Judge Rodgers also raised questions about whether the earplug lawsuit bankruptcy filing was done in good faith, the move has resulted in a stay for most of the litigation pending appeals from earlier rulings and a decision about whether the bankruptcy filing will be allowed.
On June 9, U.S. Bankruptcy Judge Jeffrey Graham, of the Southern District of Indiana, issued an order dismissing 3M's Aearo bankruptcy filing (PDF), following a five-day evidentiary hearing held in mid-April.
Looking, in large part, at the recent rejection of a similar bankruptcy scheme by Johnson & Johnson and its subsidiary, LTL Management, which the company hoped to use to settle talcum powder cancer lawsuits, Judge Graham determined Aearo was not in enough financial distress to warrant bankruptcy at this time.
The Johnson & Johnson bankruptcy filing was deemed not in "good faith" and dismissed because neither Johnson & Johnson nor LTL Management were in financial distress, and that move was also viewed as a negotiation strategy to delay scheduled trial dates and attempt to force plaintiffs to settle their cases through the bankruptcy court.
"Based on the record before it, the Court cannot conclude that the Aearo Entities' cases serve a valid reorganization purpose. In reaching that conclusion, the Court first finds that Aearo has been, and currently is, financially healthy," Judge Graham wrote. "There is simply no compelling evidence that the Pending Actions have had or will have, at least in the near term, any substantial effect on Aearo's operations. Aearo, simply put, is thriving even while living under the 'overhang' of the largest MDL in history."
Although 3M Company has indicated it intends to appeal the decision, the order is widely expected to mean that active litigation in the 3M earplug lawsuits will soon get underway again, and the company will face a steady pace of jury trials in courts nationwide in the coming months.
In late May, Judge Rodgers indicated that additional 3M earplug bellwether trials will soon get underway, with a group of five cases identified that will be returned to the U.S. District Court for the Middle District of Florida as soon as the current stay is lifted. In addition, another 36 cases have been identified, which will be transferred to at least 17 different federal courts shortly after the first group is sent back to Florida. However, parties previously began to preparations of several large waves of claims for trial, each involving hundreds of additional lawsuits that soon be ready for trial.
June 2023 3M Earplug Lawsuits Update
The bankruptcy judge's decision to reject the Aearo Technologies' filing is likely to put further pressure on 3M in ongoing settlement negotiations, which Judge Rodgers ordered to continue in early May after suggesting that 3M has engaged in a "brazen abuse of the litigation process".
The scheduling of additional 3M earplug trials in U.S. District Courts nationwide will further increase pressure on the manufacturer to establish a settlement framework or plan to address the massive liability it may face from individual juries.
Prior estimates had suggested the company would need to pay more than ten billion to settle the earplug lawsuits during early mediations. However, unless the Aearo bankruptcy dismissal is overturned on appeal, the average cost of 3M earplug settlement protections are likely to increase dramatically.
"*" indicates required fields