Fairness of 3M Earplug Settlement Funding Including Common Stock Transfer To Be Evaluated By MDL, State Court Judges
October 25, 2023
By: Irvin Jackson
The U.S. District Judge presiding over all 3M earplug lawsuits has ordered a hearing for December, at which time the federal MDL judge and a Minnesota state court judge will evaluate the "fairness" of allowing the manufacturer to use common stock to partially pay for part of its $6 billion Combat Arms earplug settlement agreement.
The settlement seeks to resolve nearly 300,000 product liability lawsuits brought against 3M Company by U.S. military veterans, who say they suffered permanent hearing damage due to alleged design defects with the company's Combat Arms earplugs, which were standard military issue for all service members between 2003 and 2015.
The veterans claim 3M Company, and it's Aero Technologies subsidiary, knew the earplugs failed to properly seal the ear canal, yet continued to sell their product to the U.S. government, causing service members to be left without adequate ear protection during combat and training exercises.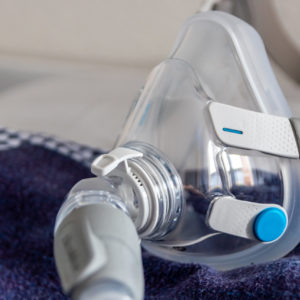 Did You Know?
Millions of Philips CPAP Machines Recalled
Philips DreamStation, CPAP and BiPAP machines sold in recent years may pose a risk of cancer, lung damage and other injuries.
Learn More
Given common questions of fact and law raised in the litigation, all claims brought throughout the federal court system have been centralized for the past three and a half years before U.S. District Judge Casey Rodgers in the Northern District of Florida, as part of an MDL or multidistrict litigation. However, there are also a number of cases pending in state courts of Minnesota, where 3M's headquarters are located.
Following a series of massive damage awards returned by juries in early cases that went to trial in the MDL, the manufacturer ultimately agreed to pay $6 billion to resolve the settlement, which will be funded over a five year period. However, the deal allows up to $1 billion of the 3M earplug settlement to be funded in the form of stock in the company, which has raised concerns among claimants.
3M Earplug Settlement Fairness Hearing Set for December 11, 2023
In an order (PDF) issued on October 18, Judge Rodgers announced the MDL will hold a joint fairness hearing with Judge Laurie Miller in the Fourth Judicial District Court of Minnesota on December 11, at which time the judges will consider whether 3M company can transfer common stock as a means to partially pay for the settlement agreement.
As part of the settlement, 3M will fund the deal between 2023 and 2029, with all consideration, including any 3M stock, deposited into a settlement fund before it is distributed to claimants under terms of the agreement.
"Eligible Claimants and/or their counsel may also ask to be heard regarding the proposed stock transfer at the Fairness Hearing by filing a Notice of Intent to Appear at Fairness Hearing Regarding Proposed Stock Issuances on the MDL docket, using the appropriate form provided in Exhibits B or C only, by December 3, 2023," the order states. "Those who wish to be heard and who timely file the appropriate Notice of Intent must attend the fairness hearing in person in order to address the Court."
While the parties move forward with the settlement claim process, there remain questions over whether enough veterans will approve of the deal to sign on. Plaintiffs were given six months from August 29 to accept or opt-out of the agreement, which is expected to pay an average of about $24,000 per plaintiff, which has been criticized by some as insufficient compensation for permanent hearing loss and tinnitus injuries. If less than 98% of plaintiffs agree to the settlement, the deal may fall apart.
Jacob

October 30, 2023 at 4:05 pm

I registered for earplugs claim under Hanninger Garrison Davis LLC but my case was dismissed. What can I do? Can I do appeal

Joey

October 28, 2023 at 2:04 pm

My name is Joey Stock I am a Army Vet, Infantry, 11B. 2 tours from 2005-2013 I do not think this is a fair deal either, not one bit, Especially since the average national amount paid to individual settlements on just tintinitus alone, for car crashes, factory workers or whatever is $50,000.00 Minimum and upto $$250,000.00.. So if this is true then wouldnt it be fair today that us Veterans, w[Show More]My name is Joey Stock I am a Army Vet, Infantry, 11B. 2 tours from 2005-2013 I do not think this is a fair deal either, not one bit, Especially since the average national amount paid to individual settlements on just tintinitus alone, for car crashes, factory workers or whatever is $50,000.00 Minimum and upto $$250,000.00.. So if this is true then wouldnt it be fair today that us Veterans, would be paid more then the average max amount do to the fact that, we were in a war One defending our country in a hostile places without discretion, we were shot at, blown up, command wired ieds, land mines, mortared daily.. wouldn't this count for more severitys and more coats to the company for wrongfully treating the people defending there country ao they didnt have too. And for sending earplugs that they new were flawed but didn't care. Now that's beyond wrong. And I believe the minimum payout for just tintinitus should be $250,000.00 after all fees and lawyer costs and taxes.. Y'all did us wrong when we were fighting for yall without no hesitation.. now weep what u said and finally make this right.

Shawn

October 28, 2023 at 1:00 pm

Used these earplugs in my artillery unit. They never fit right. I now wear 2 hearing aids .

Michael

October 27, 2023 at 10:37 am

I think that this company should pay at least 5 million to the Service Members that have been diagnosed with hearing loss and/ or Tinnitus, due to the use of the Earplugs "that 3M knew were faulty ". The people say that they owe the Veterans everything, prove it... How much would you pay to keep your hearing?

Bwambale

October 27, 2023 at 9:51 am

I kindly need help am augandan by nationality I ask to know about my fate for claiming for my hearing loss

Darwin

October 27, 2023 at 5:04 am

I'm a disabled veteran from the Marines Corps I serve between 2003 to 2010 I was deployed to Iraq and use the 3M ear plugs throughout my career. And I've been diagnosed with tinnitus and hearing loss I'm looking for representation to participate in a 3M suit.

Sara

October 26, 2023 at 6:49 pm

This deal must fall apart. It is not adequate compensation for the veterans who have been permanently disabled by the negligence of a massive corporation. It is not appropriate to payout the settlement with their stock or over such a long period of time. The court's should force 3M to pay more overall in the settlement and do it in a timely manner. Their business will suffer as it should if they w[Show More]This deal must fall apart. It is not adequate compensation for the veterans who have been permanently disabled by the negligence of a massive corporation. It is not appropriate to payout the settlement with their stock or over such a long period of time. The court's should force 3M to pay more overall in the settlement and do it in a timely manner. Their business will suffer as it should if they were made to pay a fair amount in a fair timing.

Edward

October 26, 2023 at 11:51 am

I'm a disabled veteran from the Army I serve between 2004 to 2009 I was deployed to Iraq and use the 3M ear plugs throughout my career. And I've been diagnosed with tinnitus and hearing loss I'm looking for representation to participate in a 3M suit.

Charles

October 25, 2023 at 6:38 pm

I don't think this is a fair deal some Vets problems are more serious than others but we're all getting the same amount that's a slap in the face And I don't like them paying 1. Illinois in stock that's not fair either I personally don't won't there stock can I sell it back to them or will I not have a chance to
"*" indicates required fields