Federal Actos Suits Centralized in Louisiana
January 03, 2012
By: Staff Writers
A panel of federal judges has ordered that all federal Actos suits will be transferred to one judge for coordinated pre-trial proceedings, as the litigation could eventually involve hundreds of similar claims involving individuals who developed bladder cancer after using the type 2 diabetes drug. 
On December 29, the U.S. Judicial Panel on Multidistrict Litigation centralized the Actos litigation before U.S. District Judge Rebecca F. Doherty in the Western District of Louisiana.
The order only currently affects 11 Actos lawsuits nationwide, but the panel noted that parties were aware of at least 100 other cases pending in federal courts and many Actos lawyers anticipate hundreds of additional claims will be filed in the coming months.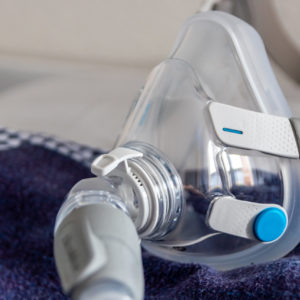 Did You Know?
Millions of Philips CPAP Machines Recalled
Philips DreamStation, CPAP and BiPAP machines sold in recent years may pose a risk of cancer, lung damage and other injuries.
Learn More
All of complaints involve claims that the type 2 diabetes drug Actos caused bladder cancer. Plaintiffs allege that Takeda Pharmaceuticals concealed their knowledge that individuals who use Actos face an increased risk of bladder cancer and failed to provide adequate warnings to consumers or the health care community.
Although all parties supported consolidation of the Actos suits, a number of different federal district courts were proposed as the best location for the cases to the centralized.
The Panel found that the nationwide Actos litigation did not have a strong connection to any one district, and actions were pending in numerous districts throughout the United States. The Western District of Louisiana was identified as an second or third choice by several of the parties, including Takeda Pharmaceuticals, and the Panel pointed out that Judge Doherty is an experienced and that no other multidistrict litigation is pending in the Western District of Louisiana.
Consolidation of the Actos cases into an MDL is designed to prevent duplicate discovery and contradictory rulings by different judges during the pre-trial phase of very similar legislation, and to serve the convenience of the plaintiffs, defense and the courts.
Actos (pioglitazone) was approved by FDA to treat Type 2 Diabetes in July, 1999. It is a once-a-day pill that increases the body's sensitivity to insulin. The medication has grown in popularity in recent years, generating $4.3 billion in sales last year.
FDA officials began reviewing the potential risk of Actos bladder cancer problems in September 2010, after interim data from an on-going 10 year study found that users may face an increased risk the longer they take the drug. Both France and Germany have already instituted an Actos recall, and the drug has seen increased label warnings in the U.S. and across the rest of the European Union.
Daniel

January 4, 2012 at 8:11 am

Actos is produced by Takeda Industries and co-marketed by Eli Lilly. Eli Lilly Zyprexa can *cause* diabetes. I took Zyprexa a powerful Lilly schizophrenic drug for 4 years it was prescribed to me off-label for post traumatic stress disorder was ineffective costly and gave me diabetes. Eli Lilly's #1 cash cow Zyprexa drug sale $40 billion dollars so far,has a ten times greater risk of causing typ[Show More]Actos is produced by Takeda Industries and co-marketed by Eli Lilly. Eli Lilly Zyprexa can *cause* diabetes. I took Zyprexa a powerful Lilly schizophrenic drug for 4 years it was prescribed to me off-label for post traumatic stress disorder was ineffective costly and gave me diabetes. Eli Lilly's #1 cash cow Zyprexa drug sale $40 billion dollars so far,has a ten times greater risk of causing type 2 diabetes over the non-user of Zyprexa. So,here we have a conflict of interest that this same company Eli Lilly also is a big profiteer of diabetes treatment. (Actos works as an insulin *sensitizer*) Sooooo,Eli Lilly pushes a drug (Zyprexa) that can cause diabetes.... then turn around sell you the drugs (Actos) to treat the diabetes that in turn can cause cancer! What a terrible conflict of interest! -- Daniel
"*" indicates required fields