Judge Sets Eight 3M Combat Arms Lawsuits For Trial Between November 2021 and February 2022
September 02, 2021
By: Irvin Jackson
The U.S. District Judge presiding over more than 250,000 3M Combat Arms earplug lawsuits brought by veterans nationwide has scheduled a series of eight bellwether cases for trial between November 2021 and February 2022, signaling an intense acceleration of the litigation after the parties have failed to make progress to settling cases.
Each of the complaints present nearly identical allegations by former military service members left with permanent hearing damage or tinnitus after using 3M Combat Arms version 2 earplugs, which were standard issue for all military service members between 2003 and 2015.
The 3M earplugs featured a reversible design, which was supposed to block all sound when inserted one way, and provide selective filtering when reversed, to reduce loud impulse sounds will allowing users to hear spoken commands. However, lawsuits allege that the earplugs were defectively designed and commonly fell out of the ear, failing to properly seal the ear canal. As a result damages are being sought from 3M Company by hundreds of thousands of individual veterans now living with the consequences of life-long ear damage.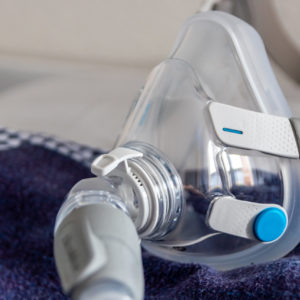 Did You Know?
Millions of Philips CPAP Machines Recalled
Philips DreamStation, CPAP and BiPAP machines sold in recent years may pose a risk of cancer, lung damage and other injuries.
Learn More
Given common questions of fact and law, the litigation has been centralized before U.S. District Judge Casey Rodgers in the Northern District of Florida, as part of an MDL, or multi-district litigation, where an administrative docket has been established for plaintiffs to present claims while the parties worked through common discovery that applied to all lawsuits and prepared small groups of "bellwether" cases for early trial dates.
While 3M Company has maintained it intends to defend the safety of it's product, it has failed in attempts to have the litigation dismissed, and now faces individually defending each claim to challenge whether the earplugs were the cause of each individual veteran's hearing damage.
Judge Rodgers previously selected several groups of "bellwether" cases to be prepared for early trial dates in the MDL, to help the parties gauge how juries are likely to respond to certain evidence and testimony which will be repeated throughout the litigation. Following delays during the COVID-19 pandemic, the initial bellwether trials began earlier this year, with mixed results.
While the outcome of these early trials has no binding impact on the tens of thousands of other claims awaiting trial, they were intended to a massive $7.1 million verdict. The next month, 3M was able to obtain a defense verdict in the second trial, after a jury concluded that the earplug design was not responsible for that veterans injuries. However, the third bellwether case ended in June 2021, with another massive verdict of $1.7 million in damages.
After the parties failed to make progress negotiating 3M earplug settlements for individual veterans left with hearing loss, Judge Rodgers signaled last month that the pace of trials and discovery proceedings would accelerate dramatically.
In a court order (PDF) issued on August 30, Judge Rodgers followed through on that promise, announcing an aggressive schedule for trials over the coming months for cases that were part of a "Bellwether Group C", which have gone through case-specific discovery and are ready for trial in Florida federal courts.
The schedule sets two separate trials to begin on November 1, with one on Tallahassee and another in Pensacola. Both are scheduled to be completed by November 12. These will be promptly followed by another trial that will be held in Tallahassee from November 30 to December 10, followed by two additional simultaneous trials, one again in Tallahassee and another in Pensacola, which will be held December 6 through December 17. Finally, three other claims are slated for a consolidated trial, where one jury will hear all three claims at the same time, which will be held from January 10, 2022 through February 4, in Pensacola.
With only about 2,000 civil jury trials typically held nationwide each year throughout the federal court system, it is likely the Court will combine large numbers of plaintiffs for consolidated trials to avoid taking decades to resolve the 3M earplug litigation.
"*" indicates required fields