ADHD Drugs Help Motivate Users to Take a Test, But Fail To Improve Scores: Study
June 21, 2023
By: Martha Garcia
According to the findings of a new study, although widely used ADHD drugs like Ritalin and Adderall do appear to increase an individual's motivation to take a test, they do not appear to help them perform any better.
More than 41 million people in the United States use some form of drug to target symptoms of attention deficit hyperactivity disorder (ADHD).  Most people use medications to improve focus and attention span. However, the new research reveals the drugs improve motivation, but actually may lead to worsened testing results.
Researchers from the University of Melbourne in Australia and the University of Cambridge in the UK conducted a study on pharmaceutical cognitive enhancers or so-called smart drugs, publishing their findings on June 14 in the journal Science Advances.
The double-blind placebo-controlled trial included 40 healthy participants ages 18 to 35. They were randomly chosen to receive one of three ADHD drugs or a placebo. The drugs included 30 mg of Ritalin (methylphenidate), 15 mg of Adderall (dextroamphetamine), or 200 mg of Provigil, (modafinil), which is similar to Adderall, but milder.
Participants underwent eight unique cognitive tests attempting each test twice with a time limit of four minutes for each response. The tests were designed to model the complex decision-making and problem-solving most people encounter in their everyday lives.
Overall, taking one of the ADHD drugs failed to improve a participant's chance of getting correct answers on the tests, and were actually linked to poorer results, researchers noted.
While the drugs improved participants' motivation to undergo the tests, they did not improve the participants' test outcomes. Researchers noticed participants had small decreases in accuracy and efficiency while completing the projects. Participants took 50% longer to complete tasks if they were taking an ADHD drug compared to the placebo.
In addition, participants who performed well on the tests when taking the placebo tended to perform much worse when they were given an ADHD drug.
One thing the ADHD drugs helped improve was the quality of effort participants were willing to put forth on any given test, however. Their motivation improved significantly, but not the answers to the tests or the thinking process to arrive at an answer. Butparticipants who saw increased motivation also experienced more erratic thinking, according to the findings.
The ADHD drugs used in this study work by targeting the brain chemicals dopamine and norepinephrine. These brain chemicals are responsible for motivation and effort. This is why participants experienced improved motivation and effort on the tests. However, the participants also performed much worse, the researchers determined.
The researchers concluded that ADHD drugs did not enhance a person's intelligence, but instead increased their motivation to work, while reducing the quality of their work.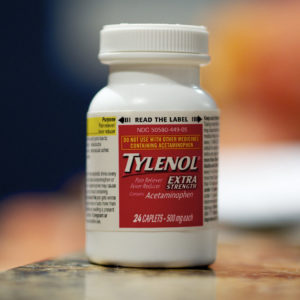 The findings of new latest study highlight a potential problem with the widespread use of ADHD drugs and the need for further research, the researchers warned.
ADHD Drug Overuse and Abuse
The findings come as more high school students are turning to ADHD drugs to help with school and test-taking. Research warns nearly one-quarter of high school students are misusing or abusing ADHD drugs.
The number of teens overdosing on ADHD drugs significantly increased in recent years. The overdoses are largely nonfatal but still are concerning since ADHD medications are often combined with other stimulants like cocaine, methamphetamine, and other prescription drugs, which can lead to fatal overdoses in those combinations.
Last month, the U.S. Food and Drug Administration (FDA) announced it is updating ADHD drug labels to include the risks of overuse and abuse. The FDA hopes the warnings help curb the growing practice of users sharing ADHD drugs and other stimulants with others for recreational use and other unprescribed purposes.
"*" indicates required fields