Problems At Valsartan Manufacturing Plant Found in New FDA Inspection
November 07, 2019
By: Irvin Jackson
Federal regulators say they have found more problems at an Aurobindo manufacturing plant in India, which was previously linked to the manufacture and distribution of contaminated valsartan pills, resulting in massive recalls of the generic hypertension drug in the United States.
On November 6, Aurobindo issued a letter (PDF) regarding an FDA inspection at its manufacturing facility in Pashamylaram, India. The agency's investigators found four problems at the valsartan manufacturing facility, but neither Aurobindo nor the agency has said what those problems were.
In early October, the FDA found problems with documents at another Aurobindo facility, which it deemed to be misleading or incomplete. Inspections of another Aurobindo facility are currently underway, according to the letter.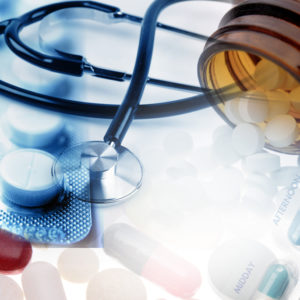 The investigations came after the agency sent a warning letter to Aurobindo in June, citing failures to meet current good manufacturing procedures (CGMPs). According to the FDA, the problems contributed to incidents of valsartan contamination.
Since summer of 2018, the FDA has announced numerous valsartan recalls and losartan recalls, due to the presence of cancer-causing impurities, including N-nitrosodimethylamine (NDMA), N-Nitrosodiethylamine (NDEA), and N-Nitroso-N-methyl-4-aminobutyric acid (NMBA).
The impurities were never found in the brand-name drug, Diovan, whose patent ran out year ago. However, the FDA and regulators from other countries have determined that the impurities are frequently found in the generic versions, due to the manufacturing processes used. Generic drugs are supposed to be virtually identical to the brand-name original.
Exposure to the recalled pills has been linked to reports of liver cancer, stomach cancer, small intestine cancer, colorectal cancer, esophageal cancer and other digestive tract cancers, and hundreds of valsartan and losartan lawsuits are now being pursued in courts nationwide against manufacturers and distributors of the pills.
A number of generic drug manufacturers now face product liability lawsuits brought by individuals diagnosed with liver cancer, kidney cancer, stomach cancer, colon cancer and other digestive tract cancers after use of the contaminated pills. However, as valsartan recall lawyers continue to review and file claims over the coming months, it is widely expected that several thousand cases will be filed nationwide.
"*" indicates required fields