Johnson & Johnson Baby Powder Settlement Reached Mid-Trial
January 07, 2020
By: Irvin Jackson
Following several weeks of trial in California state court, Johnson & Johnson has decided to settle a talcum powder lawsuit brought by a woman who claimed she developed mesothelioma from asbestos particles contained in Baby Powder.
Details of the Johnson & Johnson Baby Powder settlement have not been disclosed, but come as the manufacturer faces thousands of similar claims nationwide, each involving allegations that consumers were not adequately warned about the risk of cancer that may result from use of the talc-based powder.
The trial began on December 2, involving a lawsuit filed by Linda O'Hagan and her husband, Mark. Following a holiday break that started on December 20, the court announced that a settlement had been reached when the jury returned on Monday, rendering the rest of the trial unnecessary.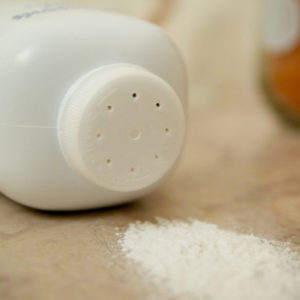 The case was being closely watched, as Hagan was presenting evidence that is similar to what is expected in more than 17,000 other Baby Powder lawsuits and Shower-to-Shower lawsuits brought by women nationwide.
Each of the claims involve allegations that asbestos particles and talc contained in the widely used products pose serious health risks when used on a regular basis for feminine hygiene. In addition to claims for mesothelioma, most of the claims involve women diagnosed with ovarian cancer.
Johnson & Johnson has maintained that it intends to defend the claims at trial, and it has obtained defense verdicts in certain cases, including one that ended on December 20. However, other juries have returned massive damage awards after finding that there was compelling evidence that Johnson & Johnson failed to warn about the risks associated with their product.
Less than two months before O'Hagan's trial began, Johnson & Johnson was forced to issue a Baby Powder recall that impacted tens of thousands of bottles on October 18, after the FDA detected sub-trace levels of chrysotile asbestos.
The discovery was expected to have a major impact on this case and other similar lawsuts, as it contradicts years of claims by Johnson & Johnson that their products do not contain the cancer-causing fibers. Jurors in the O'Hagan trial were told of the recall during the opening arguments, and this new information would also likely be presented in future claims as well.
Most of the U.S. litigation is currently pending in the federal court system, where a U.S. District Judge is currently evaluating whether expert witness testimony proposed by plaintiffs is sufficiently reliable to permit the cases to proceed to trial.
If Johnson & Johnson is unable to disqualify plaintiffs expert witnesses under the federal Daubert standard, it is expected that a series of "bellwether" cases will be scheduled for trial, which will increase pressure on the manufacturer to consider negotiating more wide-scale talcum powder cancer settlements to avoid thousands of individual cases going before juries.
"*" indicates required fields