Bard Port Catheter Attorneys Appointed to MDL Leadership Roles
October 02, 2023
By: Irvin Jackson
The U.S. District Judge presiding over all Bard Port Catheter lawsuits filed throughout the federal court system has approved a plan for nearly 40 plaintiffs' attorneys to serve in various leadership roles in the litigation, taking actions that benefit all individuals pursuing a claim over injuries that resulted from a Bard port catheter fracture or failure.
Over the past few months, Becton, Dickinson & Co., and its Bard subsidiaries have faced a rapidly growing number of product liability lawsuits brought throughout the federal court system, each raising similar allegations that plaintiffs experienced complications from Bard PowerPort or similar Bard implanted port catheter systems, which are placed below the skin to provide easy access for the delivery of medications, such as chemotherapy.
The Bard PowerPorts consist of an injection site where a needle is inserted, as well as a polyurethane catheter tube that carries the drug into the blood vessel. Plaintiffs maintain that they have each suffered different injuries due to the same design problems with the port-a-cath, indicating that the material is prone to degrade over time, allowing bacteria to develop or small pieces top break off.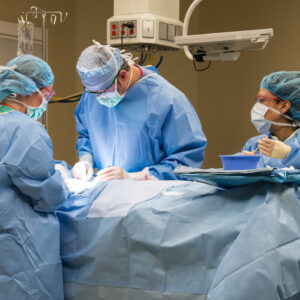 Bard Port Catheter Lawsuit
PowerPort Attorney Leadership Structure Approved
Given common questions of fact and law raised in the claims, the U.S. Judicial Panel on Multidistrict Litigation (JPML) decided last month to centralize the lawsuits before U.S. District Judge David G. Campbell, in the U.S. District Court for the District of Arizona, for coordinated discovery and bellwether trials, which will test allegations that design defects caused the Bard port catheters to fracture and fail, resulting in severe infections, blood clots and other life-threatening injuries.
Earlier this month, before the initial status conference was held last week, Bard PowerPort lawyers submitted a proposal to create a leadership structure in the litigation. The proposed structure called for three attorneys to serve as plaintiffs' co-lead counsel, 11 attorneys to serve on a Plaintiffs' Executive Committee (PEC), with another 13 lawyers included on a Plaintiffs' Steering Committee (PSC) and 12 additional attorneys who will serve on various sub-committees. Two members of the PEC will serve as liaison counsel.
Judge Campbell approved the proposed leadership structure in a case management order (PDF) issued on September 19.
These lawyers will take certain actions during the litigation that benefit all cases, including conducting discovery and depositions into common issues that impact all claims, arguing motions before the court and potentially negotiating Bard PowerPort injury settlements that establish a framework to resolve all claims. However, each individual plaintiff will still maintain their own Bard PowerPort lawyer to meet various deadlines and establish a link between their specific injuries and the allegedly defective port catheters, as well as negotiate any potential individual Bard PowerPort lawsuit payout.
Judge Calls for Bard PowerPort Bellwether Plan
In a second case management order (PDF) issued that same day, Judge Campbell also called for the plaintiffs to submit a draft Master Complaint by October 27, and for defendants to file a Master Answer by November 9.
In complex product liability lawsuits, where large numbers of individuals are pursing similar claims and allegations, it is common for the Court to approve a Master and Short Form Complaint, where plaintiffs can then file future lawsuits through an abbreviated form, where they adopt relevant allegations. The process also helps the parties identify common allegations in different groups of claims, and facilitates the court ruling on pretrial motions.
Judge Campbell also indicated in the order that he plans to establish a "bellwether" process where a small group of representative claims will be prepared for early trial dates to help gauge how juries may respond to certain evidence and testimony that will be presented throughout other cases. The Judge set November 9 as the deadline for the parties to file a Joint Memorandum, which will include proposals on bellwether trial selection, discovery and trial.
If no Bard port catheter settlement agreement or other resolution is reached during the MDL pretrial proceedings, each individual claim may later be remanded back to the U.S. District Court where it was originally filed for trial.
Image Credit: |
---
Find Out If You Qualify for Port Catheter Compensation
"*" indicates required fields