Lawsuit Alleges Bard PowerPort Ruptured and Leaked Chemotherapy Medications into Plaintiff's Body
July 18, 2023
By: Irvin Jackson
A North Carolina man implanted with a Bard PowerPort has filed a product liability lawsuit against the manufacturer, alleging that the port catheter ruptured and leaked harsh chemotherapy drugs directly into his body after it fractured and failed.
The complaint (PDF) was brought last week by John Lafferty, in the U.S. District Court for the Middle District of North Carolina, pursuing damages from Becton, Dickinson and Company and its subsidiaries C.R. Bard and Bard Access Systems, Inc. for concealing their knowledge about dangerous risks associated with the implant.
Bard PowerPort Design Problems Caused Rupture and Leak
The Bard PowerPort is a vascular access device, which is implanted below the skin to provide a catheter port that allows the easy delivery of medications to a patient's blood stream. It consists mainly of an injection port, where the needle is inserted to deliver medications, and a polyurethane catheter tube which carries the drug into the blood vessel.
Unlike other implanted ports, such as Port-a-cath or Mediport, the Bard PowerPort is marketed as a special type of port catheter, which is intended to withstand higher injection pressures. However, Lafferty now joins a growing number of individuals nationwide who are pursuing Bard PowerPort lawsuits, alleging that the catheter tube is prone to crack and rupture, which can cause the drugs to leak into the body or result in life-threatening infections, pulmonary embolism, deep vein thrombosis and other complications.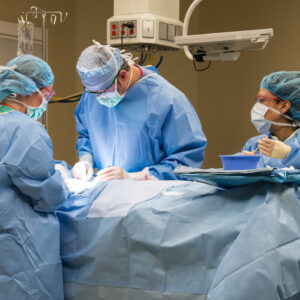 Bard Port Catheter Lawsuit
According to the lawsuit, Lafferty was implanted with a PowerPort in his right internal jugular vein in February 2022, in order to receive chemotherapy drugs to treat colon cancer. However, just a couple months later Lafferty was undergoing a chemotherapy session when he began experiencing pain, burning and swelling near the implant.
Doctors checked the device and determined the Bard PowerPort ruptured and was leaking the chemotherapy medication, Oxaliplatin, into his body. The chemotherapy drug attaches to DNA and includes the metal platinum.
"Medical personnel were unable to remove the defective device when the rupture was discovered due to a medication Plaintiff was given that same day," the lawsuit notes. "Plaintiff ultimately had to wait approximately a month to have the ruptured device removed."
Lafferty finally had the PowerPort removed in May 2022.
The lawsuit notes that Lafferty's experience was just one of numerous similar problems experienced by PowerPort implant recipients which have been reported to the manufacturers. Lafferty's lawsuit indicates that, despite these reports, the manufacturers continued to actively and aggressively market the implant as safe.
"Defendants did not adequately warn Plaintiff or Plaintiff's physicians of the true quantitative or qualitative risk of fracture and migration or dislodgement associated with the PowerPort," his lawsuit states. "Defendants did not adequately communicate the extent of seriousness of the danger of catheter fracture to Plaintiff or his physicians."
Lafferty presents claims of negligence, failure to warn, defective design, fraudulent concealment, and violation of North Carolina's Unfair and Deceptive Trade Practices Act. He seeks both compensatory and punitive damages.
July 2023 Bard PowerPort Lawsuit Update
Later this month, the U.S. Juducial Panel on Multidistrict Litigation (JPML) is scheduled to hear oral arguments over a motion to centralize and consolidate all Bard PowerPort rupture, fracture and leak lawsuits brought throughout the federal court system, and consider whether to centralize the claims before one judge for coordinated pretrial proceedings.
Bard has opposed the creation of a PowerPort lawsuit MDL (multidistrict litigation), arguing that each of the claims should continue in different federal courts, without one judge presiding over the common discovery that may impact each claim.
The manufacturer suggested it has agreed to pay Bard PowerPort settlements in previously filed lawsuits, indicating that it has been able to resolve claims within an average of about 18 months, usually without any depositions being conducted. However, plaintiffs maintain that the litigation has shifted, and there are now a rapidly growing number of claims being pursued involving very similar allegations.
Oral arguments on the motion will be considered by the MDL panel during a hearing session on July 27, at the Phillip Burton U.S. Courthouse in San Francisco, California.
---
Find Out If You Qualify for Port Catheter Compensation
"*" indicates required fields