Initial Status Conference for Bard Implanted Port Catheter Lawsuits Set for Sept. 18
August 22, 2023
By: Irvin Jackson
The U.S. District Judge recently appointed to preside over all Bard implanted port catheter lawsuits has scheduled an initial status conference for next month, at which time the Court will discuss a number of pretrial procedures designed to move the litigation forward.
Becton, Dickinson & Co., and it's Bard subsidiaries face a rapidly growing number of product liability lawsuits filed throughout the federal court system, each raising similar allegations that plaintiffs experienced complications from Bard PowerPort or similar Bard implanted port catheter systems, which are placed below the skin to provide easy access for the delivery of medications, such as chemotherapy.
The Bard ports consist of an injection site where a needle is inserted, as well as a polyurethane catheter tube that carries the drug into the blood vessel. However, plaintiffs allege that the devices contain serious design defects, which may cause the Bard port catheters to fracture and fail, increasing the risk of infections, blood clots and other serious injuries.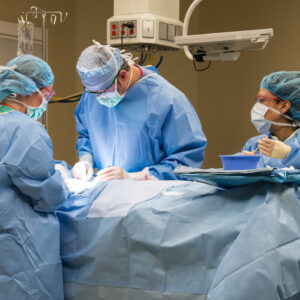 Bard Port Catheter Lawsuit
Given common questions of fact and law raised in the claims, the U.S. Judicial Panel on Multidistrict Litigation (JPML) decided earlier this month that complaints filed throughout the federal court system will be centralized in the District of Arizona, as part of a Bard implanted port catheter MDL, where U.S. District Judge David G. Campbell will oversee discovery into common issues and preside over pretrial proceedings in the lawsuits.
In complex product liability litigation, where large numbers of claims are brought by users of the same medical device or medication, each experiencing the same or similar injuries, it is common for the U.S. JPML to establish an MDL to avoid duplicative discovery and conflicting rulings from different judges.
When plaintiffs first asked the panel to create a Bard PowerPort MDL in May 2023, there were only 10 claims pending nationwide. However, that number has since increased to 32 lawsuits claiming injuries experienced when a Bard port catheter fractured or failed, and it is ultimately expected that the MDL may eventually include thousands of claims.
September 2023 Bard Port Catheter Lawsuit Update
In a court order (PDF) issued last week, Judge Campbell scheduled an initial case management conference for September 18, indicating that he will release more information on what the parties should be expected to discuss with the Court within the next few days.
Traditionally, initial status conferences cover such topics including appointment of leadership attorneys, orders to preserve evidence, and other actions designed to get the pretrial proceedings moving quickly and efficiently.
As part of the coordinated management of the implanted port catheter lawsuits filed against Bard, it is expected that Judge Campbell will eventually establish a "bellwether" program, where a small group of representative cases will be prepared for early trial dates, to help the parties gauge how juries are likely to respond to certain evidence and testimony about Bard PowerPort injuries that will be repeated throughout various cases in the litigation.
If no Bard port catheter settlement agreement or other resolution is reached during the MDL pretrial proceedings, each individual claim may later be remanded back to the U.S. District Court where it was originally filed for trial.
---
Find Out If You Qualify for Port Catheter Compensation
"*" indicates required fields