Bard Surgical Mesh Settlement Results in $60M Payment To States
September 28, 2020
By: Irvin Jackson
Becton Dickinson's C.R. Bard unit has agreed to pay $60 million to settle surgical mesh lawsuits filed by 48 U.S. states over the company's marketing of certain transvaginal products, which have caused thousands of women nationwide wide to suffer severe and debilitating injuries in recent years.
The pelvic mesh settlement comes after the company has paid millions to resolve individual injury claims, as part of a massive litigation that included more than 100,000 product liability lawsuits brought over problems with surgical mesh sold by Bard, Ethicon, Boston Scientific and other companies.
On September 24, a number of state attorneys general issued press releases announcing the deal between C.R. Bard, Inc. and a bipartisan group of attorneys general, who say the company engaged in deceptive marketing practices to push its transvaginal mesh products.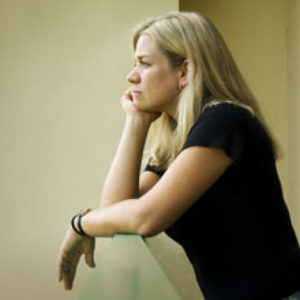 The attorneys general accused the manufacturer of misrepresenting or failing to adequately disclose serious health risks linked to the vaginal mesh implants, including the risk of chronic pain, scarring, infections, erosion of the mesh through the vaginal walls and other complications.
While agreeing to the settlement, Bard has refused to admit wrongdoing. Last year, Johnson & Johnson reached a similar settlement, paying out $117 million to resolve lawsuits filed by 41 states.
In April 2019, the FDA announced that it was removing all remaining transvaginal mesh products from the market, after finding that manufacturers failed to establish that they are safe or effective.
"C. R. Bard sold these transvaginal surgical mesh devices, knowing that they could have serious, permanent side effects," Illinois Attorney General Kwame Raoul said in a September 24 press release. "The company's actions caused women to experience painful and life-changing medical issues. Today's settlement holds C.R. Bard and its parent company accountable and ensures that any future patients are better informed about the use of surgical mesh products."
The surgical mesh settlement resolves claims filed by Alabama, Alaska, Arizona, Arkansas, California, Colorado, Connecticut, Delaware, the District of Columbia, Florida, Georgia, Hawaii, Idaho, Illinois, Indiana, Iowa, Kansas, Kentucky, Louisiana, Maine, Maryland, Massachusetts, Michigan, Minnesota, Mississippi, Missouri, Montana, Nebraska, Nevada, New Hampshire, New Jersey, New Mexico, New York, North Carolina, North Dakota, Ohio, Oklahoma, Oregon, Pennsylvania, Rhode Island, South Carolina, South Dakota, Tennessee, Texas, Utah, Vermont, Virginia, Washington and Wisconsin.
"*" indicates required fields