$3.1M Batiste Dry Shampoo Settlement Over Benzene Contamination Gets Final Approval
October 18, 2023
By: Irvin Jackson
A federal judge has granted final approval to a $3.1 million Batiste dry shampoo settlement agreement, which includes a $2.5 million cash fund and $600,000 in vouchers for consumers who purchased the shampoo products, which were contaminated with benzene.
The deal stems from a Batiste dry shampoo class action lawsuit filed in November 2022, alleging that the manufacturer, Church & Dwight, Co., knew or should have known its products contained benzene, yet continued to market the spray cans as safe and effective to use as an alternative to washing your hair in the shower.
Plaintiffs sought damages for all consumers who purchase the recalled dry shampoo, indicating that premium prices were paid for a product that actually exposed users to serious health risks.
Following negotiations, the parties announced the Batiste dry shampoo settlement agreement, and preliminary approval was granted by the courts in July. Plaintiffs had until September 16 to opt out of the deal, and plaintiffs filed an unopposed motion for final approval on September 1.
Batiste Dry Shampoo Class Action Settlement Approved
This week, U.S. District Judge Virginia Kendall, of the Northern District of Illinois, issued an order granting final approval (PDF) of the Batiste shampoo settlement agreement.
"After full consideration of the Motion and the presentation of the Parties, the Court concludes that this Settlement provides a favorable recovery for the Settlement Class Members and is a very good result under the circumstances and challenges presented by the Action," she wrote. "The Court specifically concludes that the Settlement is fair, adequate, and reasonable, and an acceptable compromise of the claims filed for the benefit of the Settlement Class Members."
The settlement agreement includes unlimited compensation depending on the proofs of purchase consumers can present. In addition, those without proof of purchase can recover up to $10. The class representatives who filed the complaints will receive $2,500 in service payments.
Church & Dwight Co. has also agreed to get written certification from its suppliers that the propellant used to make Batiste dry shampoo products will contain no more than 2 parts per million of benzene in the future.
Individuals who wish to participate in the settlement agreement have until November 15 to file a claim. To qualify as a settlement class member, consumers must have purchased on or more of the company's Batiste or Bare products before May 30, 2023. A Batiste dry shampoo class action settlement website has been established which includes the claim forms needed to apply for compensation.
Dry Shampoo Benzene Contamination Recalls
The Batiste dry shampoo class action lawsuit came amid a string of shampoo recalls issued last year, due to the presence of benzene. Similar contamination problems also resulted in lawsuits against the manufacturers of aerosol spray sunscreen, deodorant and other products found in recent years to contain the cancer-causing chemical.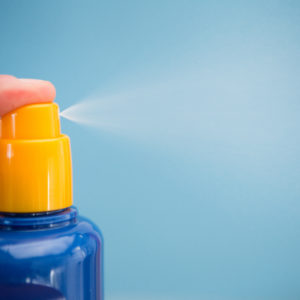 Benzene is an industrial chemical which has long been linked to fatal forms of leukemia and other cancers such as AML, Chronic Myelogenous Leukemia (CML), Acute Lymphocytic Leukemia (ALL), Chronic Lymphocytic Leukemia (CLL), Hairy Cell Leukemia (HCL), Non-Hodgkin's Lymphoma, Multiple Myeloma, Myelodysplastic Syndrome (MDL), Myelofibrosis and Myeloid Metaplasia, Aplastic Anemia and Thrombocytopenic Purpura.
In late October 2022, the U.S. Food and Drug Administration (FDA) announced an Unilever dry shampoo recall , instructing consumers to stop using certain Dove, Nexxus, Suave, TIGI and TRESemmé dry shampoo products, which contain elevated levels of benzene contamination from the propellant used by the manufacturer.
In December 2021, a similar Proctor & Gamble dry shampoo recall was issued, which impacted 32 separate lines of aerosol shampoo and conditioner products that may contain elevated levels of benzene. The products impacted by the recall include the popular brand names Pantene, Aussie, Herbal Essences, Old Spice and Waterless.
Since the dry shampoo products in both recalls are intended to be applied directly to the hair and scalp, health officials warned that benzene could enter an individual's bloodstream through inhalation, orally, and through the skin, which, over time and repeated use, could result in adverse health effects from benzene exposure.
On November 1, 2022, the independent online consumer product testing company Valisure announced it has found high levels of benzene in most dry shampoo spray products it tested. After reviewing the results of its own benzene testing, Valisure filed an FDA Citizen petition to have the products pulled from store shelves for public safety.
The Batiste dry shampoo class action lawsuit was filed just days later.
"*" indicates required fields