Boston Scientific Pinnacle Mesh Lawsuits to Proceed in Consolidated Trial
August 25, 2014
By: Austin Kirk
The federal judge presiding over more than 60,000 vaginal mesh lawsuits has rejected a recent request to sever five Boston Scientific Pinnacle mesh cases, which have been consolidated for one trial set to begin in Florida on October 14.
Boston Scientific is one of several manufacturers of transvaginal mesh and bladder sling products facing product liability lawsuits brought by women who allege that design defects caused them to suffer severe and painful complications after receiving the mesh for repair of pelvic organ prolapse (POP) or stress urinary incontinence (SUI).
U.S. District Judge Joseph Goodwin is overseeing coordinated discovery and a series of bellwether trials involving seven different manufacturers, which have all be centralized in the Southern District of West Virginia as part of multidistrict litigations.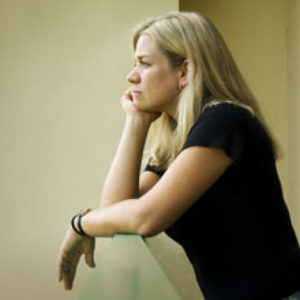 In addition to roughly 12,000 Boston Scientific mesh lawsuits, Judge Goodwin is presiding over about 9,500 Bard Avaulta mesh cases, 19,300 Ethicon mesh lawsuits, 18,000 American Medical Systems (AMS) mesh lawsuits, 1,600 Coloplast mesh lawsuits, 250 Cook Medical mesh lawsuits and 66 Neomedic mesh lawsuits.
As part of the coordinated management of the litigation, Judge Goodwin has scheduled a series of early trial dates involving several of the manufacturers. Known as "bellwether" cases, these trials are designed to help the parties gauge how juries may respond to certain evidence and testimony that is likely to be repeated throughout a number of cases. While the outcomes of these trials are only binding on the specific claims that go before a jury, they are designed to facilitate vaginal mesh settlement negotiations with the manufacturers.
Earlier this year, Judge Goodwin issued an order (PDF) consolidating five different Boston Scientific Pinnacle mesh lawsuits for one trial date, which is currently scheduled to begin on October 14. A second bellwether trial involving 11 different Boston Scientific Obtryx Sling lawsuits is scheduled to begin in West Virginia on November 3.
Consolidated Trial To Begin October 14
Following a motion filed by Boston Scientific earlier this month, seeking to separate the Florida cases for individual trials, Judge Goodwin issued a pretrial order (PDF) last week rejecting that request.
Boston Scientific argued that the cases were too individualized to go to trial before the same jury. However, Judge Goodwin once again expressed frustration at the slow pace of the litigation, suggesting that the benefits of consolidated trials outweigh any risk of confusion among jurors.
"In light of the number of cases remaining in this consolidated action, I am unpersuaded that the barriers suggested by defendants in a consolidated trial are insurmountable or will result in the prejudice suggested by Boston Scientific," Judge Goodwin indicated in the order.
Boston Scientific also filed a motion for summary judgment (PDF) in the cases on August 15, arguing that there is a lack of evidence, lack of privity and that the failure to warn claims are barred by Florida law. Plaintiffs have not yet responded to the pretrial motion.
Vaginal Mesh Litigation
As the number of vaginal mesh lawsuits pending against various manufacturers continues to increase, with little movement towards reaching agreements to settle the cases, Judge Goodwin has repeatedly expressed frustration with the progress and indicated that he intends to speed up the preparation of large numbers of vaginal mesh cases for trial.
In an order (PDF) issued last month in the Bard litigation, Judge Goodwin pointed out that the number of claims pending before him is more than 12 times the total number of civil trials conducted throughout the entire federal court system each year. As a result, Judge Goodwin indicated that the unprecedented nature of the lawsuits requires "extraordinary procedures" to move the cases forward.
All of the claims involve similar allegations, indicating that complications from vaginal mesh products caused women to suffer severe injuries when the mesh eroded through the vagina, moved, caused infections or other problems. In many cases plaintiffs have required multiple revisions surgeries.
In addition to the federal litigation, a large number of cases are also pending in various state courts nationwide. Late last month, a Boston Scientific mesh trial in Massachusetts state court ended in a defense verdict, and a second trial is now underway in the state.
"*" indicates required fields