Dietary Exposure To BPA Can Worsen Inflammatory Bowel Disease Symptoms: Study
July 10, 2018
By: Martha Garcia
Commonly used plastic food containers may leach bisphenol-A (BPA), increasing the risk of individuals developing symptoms of inflammatory bowel disease, according to the findings of new research. 
In a study published last month in the medical journal Experimental Biology and Medicine, researchers warn that consuming BPA from dietary sources, like soup stored in cans lined with BPA plastic or water bottles, increases the symptoms of inflammatory bowel disease (IBD).
BPA is a chemical used to manufacture plastics and resins. It is commonly used in toys, food containers, water bottles, cash register receipts, and the lining of canned foods.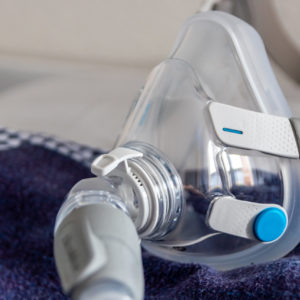 Did You Know?
Millions of Philips CPAP Machines Recalled
Philips DreamStation, CPAP and BiPAP machines sold in recent years may pose a risk of cancer, lung damage and other injuries.
Learn More
Research has shown BPA affects estrogen activity in the body, as it is a known endocrine disruptor. Studies link BPA exposure to increased risk of estrogen related diseases, like endometriosis, infertility, and breast and endometrial cancer.
Researchers from Texas A&M University studied female mice who were exposed to BPA daily for 15 days. They examined data on body weight, fecal consistency, inflammation, rectal bleeding, injury, and colon nodularity.
The data indicated exposure to BPA altered the gut microbiota in the mice, or the good gut bacteria. It also effected estrogenic activity in the colon and changed intestinal function.
Furthermore, exposure to BPA increased the risk of death in the mice and worsened their disease level and disease activity. It also heightened levels of inflammation and increased nodularity scores in the middle colon.
Researchers also noted BPA reduced levels of tryptophan and several metabolites associated with decreased inflammation in the colon, making it easier for inflammation levels to increase.
The levels of inflammation seen were consistent with the levels seen with autoimmune diseases, specifically inflammatory bowel diseases.
"These findings indicate a potential mechanism by which bisphenol-A negatively affects gut physiology to exacerbate inflammation," the study authors concluded.
Other studies have also shown BPA has widespread effects, including affecting a fetus during pregnancy. Exposure to BPA during pregnancy can increase the child's risk of anxiety and depression later, especially among boys. Exposure during pregnancy may also increase the child's risk of obesity.
Researchers have determined even low level exposure BPA can cause genetic changes to the fetus, impacting brain development and sex differentiation.
The evidence pointing to BPA's negative effects has become widespread in recent years, even at low doses. However, the chemical is ubiquitous in the environment because of how extensively it is used in manufacturing.
"*" indicates required fields