Bill Seeks to Expand Carbon Monoxide Detector Laws to Include All Maine Homes, Hotels
December 09, 2014
By: Irvin Jackson
State lawmakers in Maine have put forward legislation that would require carbon monoxide detectors in all homes and hotel rooms, as concerns about the effects of exposure to the "silent killer" continue to increase nationwide. 
The legislation was proposed by Maine State Senator Bill Diamond in the wake of an incident in February, where 21 guests suffered carbon monoxide poisoning at a resort in Ogunquit. The legislation is supported by the Professional Fire Fighters of Maine and others.
Carbon monoxide is a significantly toxic gas, which has no irritating factors that can allow someone to detect its presence. Because people often fail to promptly recognize symptoms of carbon monoxide, it is a leading cause of fatal poisonings in the United States.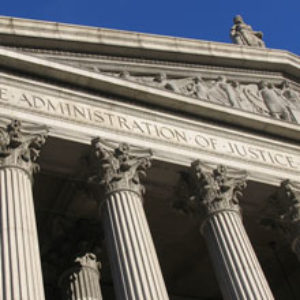 Maine law currently only requires carbon monoxide detectors in rental units, newly purchased homes, and all houses, hotels, and dormitories built or renovated after August 1, 2012. However, the new legislation would expand the law to require the detectors in any structure where people sleep.
The incident that sparked the legislation occurre at The InnSeason Resorts — The Falls at Ogunquit, when several guests were hospitalized due to a carbon monoxide leak traced back to a broken pipe that was failing to channel fumes from a propane surface safely out of the hotel. Firefighters who investigated incident after guests began reporting feeling ill found carbon monoxide levels 10 times higher than those that would set off a detector. However, there were no carbon monoxide detectors in guests' rooms.
Carbon Monoxide Risks
According to the U.S. Centers for Disease Control and Prevention, carbon monoxide poisoning kills about 500 people in the U.S. annually, and is linked to about 15,000 emergency room visits. In many cases, the injuries or deaths could have been prevented by the use of carbon monoxide detectors and proper maintenance of heating systems and generators.
The Maine legislation comes as law makers throughout the U.S. push to expand requirements regarding carbon monoxide detectors to match those of fire alarms, which have been much more widely adopted.
Several incidents over the past few years have drawn attention to the risks associated with carbon monoxide, with hotels and other common housing units facing increased pressure to add detectors to all rooms.
In September, Best Western announced that it would require all of its hotels in North America to have carbon monoxide alarms in every guest room. The decision came after two major leaks over the last two years, which killed at least three guests and exposed 200 more to dangerous levels of the poison gas.
In April 2013, Daryl Dean Jenkins, 73, and his wife Shirley Mae, 72, were found dead in Room 225 of the Best Western Blue Ridge Plaza. The cause of their deaths remained a mystery until an 11 year-old boy, Jeffrey Lee Williams, died in the same room in early June 2013. His mother was severely injured by the exposure.
Investigators discovered that the deaths were caused by carbon monoxide leaking from a pool water heater located in a mechanical room directly under the hotel room they all occupied. The hotel did not have carbon monoxide detectors and had been cited earlier for deficiencies in ventilation of the mechanical room. The medical examiner who looked at the Jenkins' bodies resigned amid allegations that the investigation into their deaths was botched and delayed.
The case also led to new North Carolina laws requiring hotels to have the carbon monoxide detectors.
"*" indicates required fields