Smoke, Carbon Monoxide Detector Recall Issued Due to Failure to Detect Gas Leaks
February 12, 2015
By: Russell Maas
Roughly 1,450 carbon monoxide and smoke detectors are being recalled, after the manufacturer recognized that the devices may fail to detect a deadly gas leak, posing a serious risk of carbon monoxide poisoning. 
The i4 Series System sensor carbon monoxide and smoke detector recall was announced by the U.S Consumer Product Safety Commission (CPSC) on February 11, after an internal investigation discovered the systems may fail to detect surrounding gases.
While no injuries or incidents have been reported to date, if the detector fails, individuals may be unable to detected a carbon monoxide leak, which produces no smell, color or other irritating factor. However, exposure to carbon monoxide gas can leave individuals with permanent brain damage and other life-threatening injuries.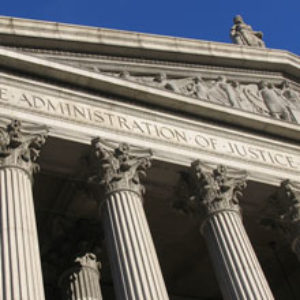 The recall includes the i4 Series System Sensor combination carbon monoxide and smoke detectors with model numbers COSWMO-2W and COSMO-4W. The detectors are round and white and measure approximately 5.5. inches in diameter. Recalled units have the dates codes "4091" or "4092" printed on the lower left-hand corner of the label located on the back of the products packaging.
The i4 series units were manufactured in Mexico under System Sensor, of St. Charles, Illinois where they were distributed for sale nationwide to security equipment dealers during September 2014 for about $75. The recalled detectors possess a manufacture date ranging from September 3, 2014 to September 13, 2014.
Carbon monoxide is a significantly toxic gas that is the lading cause of fatal poisonings in the U.S., causing about 500 deaths each year and sending more than 15,000 people to the emergency room, according to the U.S. enters for Disease Control and Prevention.
When carbon monoxide gas is inhaled, it replaces the oxygen in your blood and causes the cells throughout the body to die and the organs to slowly start to shut down.
Initial symptoms of CO poisoning can include headaches, nausea, and flu-like symptoms but as the exposure is prolonged individuals may begin experiencing confusion or drowsiness, fast breathing, increased heart rate or chest pain, blurred vision, and in some cases seizures.
Customers with recalled detectors are encouraged to contact System Sensor immediately at 800-736-7672 or visit them online at www.systemsensor.com to obtain a free replacement detector.
"*" indicates required fields