Carbon Monoxide Risk from Generators Could Be Reduced: CPSC
October 10, 2012
By: Irvin Jackson
Readily available technology could greatly increase the amount of time a family has to avoid serious injury or death from carbon monoxide poisoning following a gas leak caused by a portable generator, according to a recent report by federal safety regulators. 
The U.S. Consumer Product Safety Commission released a study (PDF) on September 14, which shows that adding a closed-loop electronic fuel injection and a small catalyst to portable gasoline-powered generators could increase the time available to escape a garage filled with carbon monoxide gas by a factor of 12. The technology is already in use on motor scooters and small motorcycles.
Carbon monoxide is a significantly toxic gas that is colorless, odorless, tasteless and lacks any sort of irritating factor that could allow someone to detect its presence.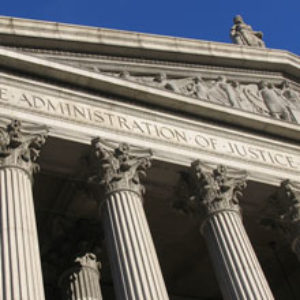 Leaks of carbon monoxide are the leading cause of fatal poisonings in the United States. Early symptoms of carbon monoxide exposure often include headaches, nausea, light headedness and flu like symptoms, which may not be attributed to a gas leak, potentially resulting in prolonged exposure.
According to a recent study by the U.S. Centers for Disease Control and Prevention (CDC), about 500 lives are lost annually in the U.S. due to carbon monoxide. Researchers found that most of the exposures occur in homes and women were most likely to be the victim, followed by children. At least 755 deaths were attributed to gas-powered generator CO poisoning from 1999 through 2011.
A frequent cause of carbon monoxide poisoning is the indoor use of gas-powered generators. Often employed during a power outage, they can fill a home with the odorless, deadly fumes while a family is unaware, especially when they are sleeping.
The CPSC strongly discourages indoor use of the generators, but the study found that the simple closed-loop injection and catalyst combination gave a much greater time period between the onset of symptoms and the gas reaching lethal levels.
As a result of the findings, the federal safety regulators are now urging generator manufacturers to adopt more stringent carbon monoxide emission standards for the engines and to employ the technology.
"*" indicates required fields