Chemo Port Lawsuit Filed After Bard PowerPort M.R.I. Fractured and Malfunctioned
June 28, 2023
By: Irvin Jackson
An Iowa woman has filed a chemo port lawsuit, indicating her Bard PowerPort M.R.I., which was supposed to make it easier to receive chemotherapy drugs, fractured and malfunctioned, sending pieces of the device into her heart.
The complaint (PDF) was filed by Carrie Nedved in the U.S. District Court for the Southern District of Iowa on June 23, pursuing damages from the manufacturer Becton, Dickinson and Company, as well as as it's C. R. Bard, Inc. and Bard Access Systems, Inc. subsidiaries.
The Bard PowerPort M.R.I. system is a vascular access device, which is implanted below the skin to provide a catheter port that allows the easy delivery of medications to a patient's blood stream. It consists mainly of an injection port, where the needle is inserted to deliver chemo or other medications; and a polyurethane catheter tube which carries the drug into the blood vessel.
Unlike other implanted ports, such as Port-a-cath or Mediport, the Bard PowerPort is marketed as a special type of port catheter, which is intended to withstand higher injection pressures. However, Nedved now joins a growing number of individuals nationwide who are pursuing Bard PowerPort lawsuits, alleging that the catheter tube is prone to crack and fracture, increasing the risk of infections, deep vein thrombosis and other complications.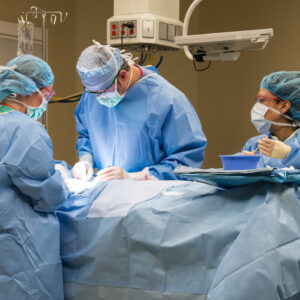 Bard Port Catheter Lawsuit
Chemo ports are widely used among cancer patients, allowing the regular administration of chemotherapy drugs and blood draws, without the need for repeated needle sticks.
There are two types of chemo ports, single lumen and double lumen, the former has one access point and the latter has two. When functioning properly, the port catheter systems make receiving chemotherapy drugs and giving blood more comfortable, and reduce the risks of tissue damage from chemotherapy drugs leaking from veins.
According to the lawsuit, Nedved was implanted with a Bard port to receive chemotherapy drugs for the treatment of breast cancer. The port was implanted into her right internal jugular vein. However, in March 2021, the chemo port stopped functioning and would not flush. It was determined that the device was not functioning and needed to be removed.
"During the procedure, Plaintiff's physicians found the PowerPort had fractured, and they were unable to find the missing fractured piece in the plaintiff's body," the lawsuit states. "Plaintiff was then forced to undergo a second emergency procedure to find and remove the fractured piece of the PowerPort. Plaintiff's physicians found the fractured piece had migrated to Plaintiff's heart."
The lawsuit claims Bard knew about PowerPort problems and could have changed the design to make it safer for patients, but instead continued to aggressively market the device in order to maximize profits at the expense of potential patient injuries.
July 2023 Bard PowerPort and Chemo Port Lawsuit Update
Given common questions of fact and law raised in a growing number of chemo port lawsuits filed against Bard in recent months, the U.S. Judicial Panel on Multidistrict Litigation (JPML) is currently considering whether to establish coordinated pretrial proceedings for all cases brought throughout the federal court system.
Last month, a group of plaintiffs who have presented similar claims in complaints filed in U.S. District Courts nationwide filed a motion to establish a Bard port catheter MDL, asking that the claims be centralized before one judge to reduce duplicative discovery into common issues, avoid conflicting pretrial rulings and promote judicial efficiencies.
Bard has opposed centralization, saying there have only been a limited number of claims presented, and the FDA has not required any recalls of PowerPort devices due to complications, high failure rates, or defects. However, it is widely expected that the number of lawsuits over the chemo ports may increase dramatically in the coming months and years.
If an MDL is established, the lawsuit filed by Nedved and all other plaintiffs will be transferred to one court for pretrial proceedings. However, if the parties fail to reach a chemo port settlement or another resolution for the claims in the MDL, each individual lawsuit may later be remanded back to the U.S. District Court where it was originally filed for trial.
---
Find Out If You Qualify for Port Catheter Compensation
Donna

July 31, 2023 at 5:57 pm

Brad power port for chemo patient has flipped, shifted causing me lots of pain and discomfort.
"*" indicates required fields