Antipsychotics May Increase Childhood Diabetes Risk by 50%: Study
April 07, 2015
By: Irvin Jackson
Use of newer antipsychotic medications like Abilify and Geodon among children may significantly increase their risk of developing diabetes, according to the findings of a recent study. 
Researchers from Children's Hospital in Philadelphia found that second-generation antipsychotics appear to increase the risk of childhood diabetes by 50%. When combined with antidepressants, the risk of diabetes could be doubled.
In a study published in the medical journal JAMA Pediatrics on April 6, researchers conducted a study of Medicaid-enrolled youths from January 2003 through December 2007. They found more than 107,000 youths who were prescribed second-generation antipsychotics, and compared them to 1.2 million children who were not prescribed the drugs.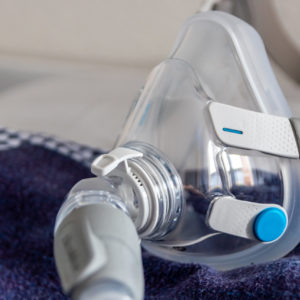 Did You Know?
Millions of Philips CPAP Machines Recalled
Philips DreamStation, CPAP and BiPAP machines sold in recent years may pose a risk of cancer, lung damage and other injuries.
Learn More
The risk of diabetes among those given newer antipsychotics was 51% higher than among non-antipsychotic users. The researchers found that the antipsychotics Geodon and Abilify carried the highest risks, while Zyprexa and Seroquel did not appear to carry any risk.
The findings add to prior data about the potential risk of childhood diabetes from antipsychotics, and raise concerns about the large numbers of children being prescribed Abilify, Geodon and other newer drugs.
Of the 1.3 million youths between 10 and 18 who have a mental health diagnosis, more than a quarter of them were prescribed antipsychotics in 2008, usually for disorders the researchers considered to not be severe.
"With such vast numbers of children being exposed to these medications, the implications for potential long-lasting harm can be jarring," Dr. David Rubin, lead study author and co-director of the Children's Hospital said in a press release. "Although these findings should certainly give us pause, we should not reflexively over-react to them. Rather, we need to incorporate these new revelations about the risk for diabetes into a more thoughtful consideration of the true risks and benefits of prescribing an antipsychotic to a child."
Antipsychotic Childhood Diabetes Risk
Previous studies have raised concerns about the link between diabetes and psychiatric medications for children, particularly involving a newer class of the drugs, known as atypical antipsychotics, such as Abilify, Risperdal, Seroquel, Zyprexa and other popular medications.
In August 2013, a study published in the medical journal JAMA Psychiatry found that side effects of psychiatric drugs tripled the risk of type 2 diabetes in children.
The findings come during an ongoing government investigation into the increasing number of children being prescribed antipsychotics. The investigation was launched by the Office of the Inspector General (OIG) at the Department of Health and Human Services (DHHS).
Both older antipsychotics and newer atypical antipsychotics are included in the investigation. Some of those drugs have actually been approved for treatment of children with behavior disorders, such as bipolar and schizophrenia, while others are often prescribed "off-label" by doctors, for indications that have not been approved by the FDA as safe and effective.
Doctors and parents have raised concerns that the drugs are being overused to treat behavioral problems, unnecessarily exposing children to the risk of side effects from antipsychotics.
Diabetes is a chronic condition that can have devastating health consequences for a child over the remainder of their life. This may require adherence to a diabetes diet and various medications or insulin therapy, posing an increased risk of complications associated with the disease.
"*" indicates required fields