Child Poisoning Deaths Linked to Common Household Items Spiked In 2021: CPSC Report
March 27, 2023
By: Katherine McDaniel
As part of a National Poison Prevention Week campaign launched by federal regulators, a new report highlights how a number of common household items caused a drastic increase in child poisoning deaths during 2021, as families spent more time at home during the COVID-19 pandemic.
The U.S. Consumer Product Safety Commission (CPSC) released it's Annual Report on Pediatric Poisoning Fatalities and Injuries, warning consumers to keep medications and other commonly used household items that could be hazardous to children out of sight and reach after identifying a 37% increase in child poisoning deaths in 2021.
According to the report, there were 59 fatalities involving children under the age of five who were able to access prescription medications or illicit drugs. An additional 12 children under the age of five suffered fatal injuries after ingesting button cell coin batteries between 2017 and 2021.
Roughly 62,600 reports of unintentional poisoning injuries involving children under the age of five occured in 2021, with approximately 79% occurring in the home, the data indicates.
The most common products associated with child poisoning deaths and injuries were medications and prescriptions drugs. The report found blood pressure medications contributed to approximately 5,800 poisonings, followed by acetaminophen, the active ingredient found in Tylenol, which was responsible for approximately 4,700 child poisoning incidents, and another 3,100 involved antidepressants.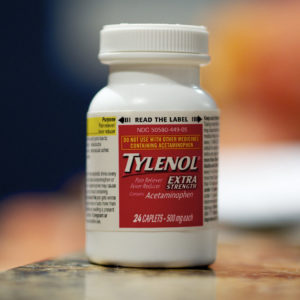 Laundry pods also made the list of top contributors, with an estimated 3,000 child poisonings, as well as the commonly used household cleaner bleach, which also reportedly contributed to an estimated 3,000 incidents.
Officials are also warning that African American children have been found to suffer from higher rates of unintentional poisonings, accounting for 21.4 percent of all injuries, while only accounting for 15.8 percent of the U.S. population.
The agency recommends parents and caregivers immediately take action to ensure the safety of their children and prevent further poisonings by doing the following;
Ensure medications are kept in their original and childproof packaging in a locked location that children cannot access, and properly dispose of any unused or unfinished medications.
Keep laundry packets in their original packaging, away from children.
Secure household chemicals and cleaning supplies in a locked location that children cannot access, and store chemicals in their original and childproof packaging.
Ensure the battery compartments of products and toys in the home are secured and not damaged, and keep products with accessible battery compartments that are not secured with a screw away from children.
"Nearly eight out of 10 poisonings occurred in the home. Please take the time to store cleaning supplies, laundry packets, button batteries, and drugs out of children's reach or in locked cabinets," said Alexander Hoehn-Saric, Chair of the U.S. Consumer Product Safety Commission. " If you see it lying around, a child can grab and swallow it."
"*" indicates required fields