Scientists Call For Complete Triclosan Ban, Say Risks Outweigh Benefits
June 23, 2017
By: Martha Garcia
More than 200 scientists and healthcare professionals are calling for an international ban of triclosan and other antibacterial chemicals, warning that the ingredients are harmful to the environment and human health.
The report, titled "The Florence Statement", was signed by 200 scientific and medical professionals from notable and prestigious institutions around the world, and published in the journal Environmental Health Perspectives on June 20.
The statement represents a consensus of scientific professionals, highlighting the hazards of triclosan and triclocarban. The signatories indicate that there is a lack of "demonstrated benefit" from the two chemicals, yet several concerning risks.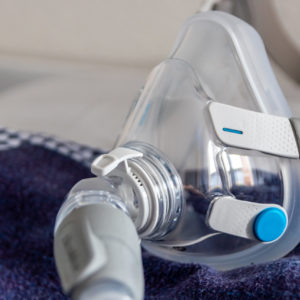 Did You Know?
Millions of Philips CPAP Machines Recalled
Philips DreamStation, CPAP and BiPAP machines sold in recent years may pose a risk of cancer, lung damage and other injuries.
Learn More
Triclosan, and similar chemicals with antimicrobial properties, are used in more than 2,000 personal care products and building materials, including toothpaste, hand sanitizer, clothing, toys, plastics, paint and many other products.
In 2016, the FDA instituted a partial ban on triclosan and 19 other antimicrobial ingredients, prohibiting triclosan and triclocarban from use in over-the-counter antibacterial soap. However, those chemicals, as well as others, are still used in personal care products, with little-to-no regulatory oversight or limitations.
A recent report indicated triclosan and other chemicals are still heavily used in household products, without required warning labels, despite the FDA ban. Products include infant pacifiers, clothing, building blocks and many other products
The new report highlights peer-reviewed research, which links triclosan and tricloban to toxic effects among aquatic and human organisms. The chemicals are also known endocrine disruptors, affecting reproductive health.
A study published in 2015 indicated the chemicals affect the development of a human fetus, causing slow development.
Researchers are calling on governments and other organizations to ban the chemicals entirely and only allow their use when the chemicals offer an "evidence based health benefit."
Among the health effects, the group indicated there is no evidence that shows antibacterial chemicals used in hand soap improve patient health or prevent disease. Additionally, the chemicals wind up in the environment and are carcinogenic. Many studies have shown the chemicals bio-accumulate in plants, animals, and human blood, urine and breast milk.
Antibacterial chemicals, like triclosan, may increase sensitivity to allergens and may contribute to the spread of antibiotic resistant bacteria. Other studies have linked the chemicals to increased risk of liver disease, the development of cancerous tumors, and increased muscle damage and reduced muscle strength.
"We therefore call on the international community to limit the production and use of triclosan and triclocarban and to question the use of other antimicrobials," wrote the study authors. "We urge scientists, governments, chemical and product manufacturers, purchasing organizations, retailers, and consumers to take the actions recommended below."
The groups asked agencies to avoid using the chemicals and to find safer alternatives that pose no risk to humans. They call for all products containing triclosan and other antibacterial chemicals to be labeled, including products like plastics, toys and building materials. Additionally, the group urges processionals to continue to evaluate the safety of the chemicals through the entire life cycle of humans.
"*" indicates required fields