Unsafe Use of Contact Lens Resulting In Corneal Infections: CDC
August 19, 2016
By: Martha Garcia
Approximately one out of every five individuals who suffer a contact lens infection have such a severe infection that it causes damage to the eye, according to a new report that suggests most of the infections could have been avoided in the first place. 
Keratitis, or inflamation of the cornea, causes about 1 million clinic or emergency room visits every year, according to a new study by federal researchers. The data indicates many Americans are experiencing problems resulting from improper use of their contact lenses.
The findings were published August 19  in the U.S. Centers for Disease Control and Prevention's (CDC)  Morbidity and Mortality Weekly Report and are a part of the federal effort focusing on Contact Lens Health Week, which runs August 22-26. The third annual Contact Lens Health Week promotes healthy contact lens wear and care practices.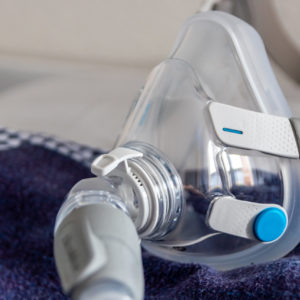 Did You Know?
Millions of Philips CPAP Machines Recalled
Philips DreamStation, CPAP and BiPAP machines sold in recent years may pose a risk of cancer, lung damage and other injuries.
Learn More
Nearly 1,100 eye infections caused by contact lenses were reported to the FDA's Medical Device Report Database between 2005 and 2015 contained the term "ulcer" or "keratitis," which is a serious inflammation of the cornea.
One in five of the patients described serious side effects such as central corneal scarring, a decrease in visual acuity, or requiring a corneal transplant after becoming infected.
The FDA recently updated contact lens safety recommendations, after many cases of injuries and eye infections from contact lenses were reported. They warn consumers to only use the products exactly as recommended by manufacturers.
Despite efforts to improve awareness about the importance of contact lens safety, approximately one-quarter of patients described habits known to increase the risk of contact lens-related eye infections, such as sleeping in contact lenses or poor contact lens hygiene. In 2014, nearly 99% of contact lens wearers reported at least one risky habit that could put them at risk for an eye infection.
About 11% of patients reported wearing their lenses overnight, whether they were prescribed for extended wear or not. Another eight percent reported "overwear," or wearing them longer than prescribed, and many patients reported using expired lenses, storing the lenses in water instead of solution, and wearing them while swimming.
Most of the reports, 57%, were associated to soft daily wear lenses. About 35% of the infections were caused by soft extended-wear lenses, three percent by daily disposable lenses and four percent by rigid gas-permeable lenses. Three percent of the infections were associated with decorative lenses.
The FDA issued a safety warning about decorative contact lenses in 2011. The alert warned consumers to choose contact lenses carefully and only purchase them from doctors with a valid prescription. Many Americans purchase decorative lenses as a cosmetic enhancement or to accent a costume, but the FDA warned those types of lenses can cause serious eye damage, even vision loss. The most common pathogens included, Pseudomonas, Acanthamoeba, Fusarium, and Staphylococcus.
About two percent of patients indicated they purchased the contact lenses without a prescription from an approved doctor. Many said they received them from a flea market or costume shop.
Many patients reported they went to the ER or urgent care for their condition, two percent had to be hospitalized the condition was so severe. A study published in 2010 indicated more than 70,000 children were admitted to the ER that year from injuries related to contact lenses, more than three times the number of injuries associated with hypodermic needles.
Approximately 41 million people in the U.S. wear contact lenses. The estimated cost of eye infections in the U.S. reached $175 million in 2010.
Ailyn

March 15, 2020 at 3:55 am

I've been in pain for a week for corneal ulcer cause by prescription disposable contact lens ,right now my eyes are so sensitive of light and very painful ,gives me too much headache , I'm not be able to go back to work this month. My eye doctor gave me an eye drop but I still in pain .
"*" indicates required fields