FDA Issues Draft Guidance On Conducting Safety Trials For New Diabetes Drugs
March 12, 2020
By: Russell Maas
Federal health regulators have issued new draft guidance, hoping to detect more adverse health effects from type 2 diabetes drugs during clinical trials, before they are made available to the public.
The FDA issued a Type 2 Diabetes Mellitus draft guidance on March 9, seeking public comment on its plans to require more extensive testing of diabetes drugs.
FDA officials have proposed that type 2 diabetes drugs focused on glycemic control must contain at least 4,000 patient-years of exposure to the drug in Phase 3 studies, at least 1,500 patients exposed to the drug for one year, and at least 500 patients exposed to the drug for two years, before receiving FDA approval.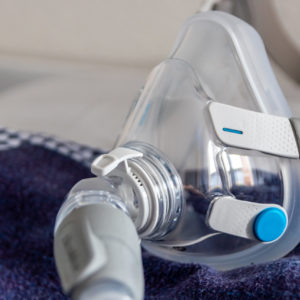 Did You Know?
Millions of Philips CPAP Machines Recalled
Philips DreamStation, CPAP and BiPAP machines sold in recent years may pose a risk of cancer, lung damage and other injuries.
Learn More
The guidance indicates safety trials must include a broader range of patients with varying diabetes-associated conditions, including chronic kidney disease in older patients. Specifically, the guidance calls for safety trials of type 2 diabetes medications to include at least 500 patients with stage 3 or 4 chronic kidney disease, 600 patients with establish cardiovascular disease and 600 patients over the age of 65 in Phase 3 studies.
Type 2 diabetes, which is the most common form of diabetes impacting more than 34 million Americans, occurs when patients do not respond to insulin to keep blood sugar levels under control, requiring the use of an antidiabetic medication.
There are several classes of type 2 diabetes drugs that each work in different ways to lower blood sugar. Some stimulate the pancreas to produce and release more insulin, others inhibit the production and release of glucose from the liver, and some improve cell sensitivity to insulin and increase the absorption of glucose in the kidneys.
Following years of adverse health effects associated with type 2 diabetes medications such as Invokana and Avandia, health officials are seeking to identify potential adverse health consequences stemming from a range of patients with pre-existing health conditions, prior to their release to the market.
Most recently, Invokana, which is a new-generation type 2 diabetes treatment introduced in March 2013 as the first member of a new class of diabetes drugs, known as sodium-glucose cotransporter 2 (SGLT2) inhibitors, has been linked to diabetic ketoacidosis, which typically puts patients at an increased risk for emergency treatment to avoid life-threatening injury.
In May 2017, the FDA required an Invokana warning update regarding the risk of leg and foot amputation, which manufacturers of other similar diabetes drugs claim is a unique risk with Invokana.
Avandia (rosiglitazone) was a popular type 2 diabetes drug that was used by millions of people before it was linked to an increased risk of heart attacks and heart problems. Some reports have suggested that as many as 100,000 heart attacks may have been caused by Avandia. The FDA restricted Avandia for several years before loosening those restrictions in a controversial decision in 2015.
GlaxoSmithKline reportedly paid more than $1 billion to settle Avandia heart attack lawsuits brought by former users of the medication who allege that the drug maker provided inadequate warnings to consumers and the medical community.
As the medical community moved away from Avandia, Actos (pioglitazone) became of the more widely used diabetes drugs. However, after concerns emerged about the link between Actos and bladder cancer, the FDA required Takeda Pharmaceuticals to add new warning label information about the risk in June 2011, further strengthening that warning in 2016, leading most doctors to avoid use of the medication.
In 2015, the drug makers agreed to pay a massive Actos settlement, resolving thousands of claims brought by individuals diagnosed with bladder cancer following long term use of the drug. However, even years after the deal was reached, additional Actos lawsuits continue to be filed by individuals diagnosed with bladder cancer.
"*" indicates required fields