Dräger Ventilator Recall Issued Over Breathing Gas Contamination by PE-PUR Foam
August 07, 2023
By: Irvin Jackson
A worldwide recall of Dräger ventilators has been announced due to the use of toxic sound insulation foam in certain devices, which may cause acute toxic reactions and increase the risk of cancer.
The U.S. Food and Drug Administration announced the Dräger Carina Sub- Acute Care Ventilator recall on August 4, warning that the breathing gas may become contaminated due to the presence of polyether polyurethane (PE-PUR) foam used for sound insulation.
The warnings come more than two years after the same foam material resulted in a massive Philips CPAP recall, which has been blamed for causing thousands of reported respiratory injuries, cancers and deaths.
Philips CPAP PE-PUR Foam Recall
Similar PE-PUR foam was used in the design of millions of Philips CPAP, BiPAP and mechanical ventilators sold since 2009, which has been found to breakdown and release toxic chemicals and particles directly into the air pathways of those breathing machines.
Since that recall was issued July 2021, the FDA has received more than 100,000 medical device reports involving exposure to the PE-PUR foam in Philips CPAP machines, including various cancers, lung damage, respiratory injuries and at least 400 deaths suspected to be linked to the foam breaking down.
As a result of design decisions that placed the PE-PUR foam directly in the air pathways of the sleep apnea machines, thousands of Philips CPAP lawsuits are currently being pursued throughout the federal court system.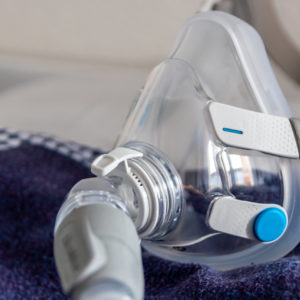 Philips CPAP Recall Lawsuit
Dräger Carina Ventilator Recall
Some of the same problems with PE-PUR foam have now resulted in this new Dräger ventilator recall more than two years after information about the Philips CPAP health issues emerged.
The recall notice indicates that testing has revealed that the PE-PUR foam is releasing a gas known as 1,3- Dichloropropan-2-ol, which is considered acutely toxic and is a potential cancer-causing agent. Potential exposure risks include headaches, dizziness, irritation of the eyes, nose, respiratory tract and skin, hypersensitivity, nausea and vomiting, as well as increased cancer risks.
The problems were identified through biocompatibility tests conducted by Drägerwerk AG & Co. KGaA, the manufacturer. It discovered concentrations of 1,3-Dichloropropan- 2-ol above acceptable uptake levels during continuous use of 30 days or more in pediatric patients. These releases of toxic gas were not detected during previous biocompatibility tests conducted during the approval process and later modifications, the manufacturer claims.
"These issues may result in serious injury, which can be life-threatening, cause permanent impairment, and/or require medical intervention to preclude impairment," the recall notice warns.
To date, Dräger indicates it has received no reports of death, or any other complaints related to this issue.
The recall affects the Dräger Carina Sub-Acute Care Ventilator, with part number 5704110 and UDI Number 04048675398516. The affected ventilators were manufactured between November 1, 2006, and November 30, 2019. They were distributed in the U.S. from March 16, 2009 through October 20, 2012 in the U.S., but outside the U.S. they are distributed from May 23, 2007, through February 3, 2022.
The manufacturer plans to release a newly designed blower cover which will prevent or significantly reduce outgassing from the PE-PUR foam. However, those covers will not be available until the early part of the fourth quarter of 2023, according to the recall.
In the meantime, the company is recommending that customers continue using the devices until they have been modified, but should make sure the set minute volume exceeds 3.61/min; only adult patients are ventilated; only a ventilation hose with Dräger leak valve is used; and that an inline bacterial filter is used in accordance with the instructions.
The manufacturer will notify customers to schedule an update for the devices free of charge. The company estimates it will take about eight months to update all devices once the modifications become available.
U.S. customers with questions can contact Michael Kelhart at 267-664-1131 or via email at mike.kelhart@draeger.com. Adverse reactions can be reported to the FDA's MedWatch Adverse Event Reporting Program.
"*" indicates required fields