No Sign Prescription Drug Monitoring Programs Prevent Overdoses: Study
June 08, 2018
By: Martha Garcia
New research suggests that programs established to monitor prescriptions, which are designed to help reduce the risk of fatal overdoses and curb the worsening prescription drug abuse epidemic, seem to be having no effect on actually reducing opioid overdoses. 
In a study published this week in the medical journal Annals of Internal Medicine, researchers from Columbia University reviewed nearly 20 studies and found conflicting evidence about whether the drug monitoring programs reduce fatal and non-fatal overdoses. However, they emphasize some aspects of the programs should be maintained.
Prescription drug monitoring programs (PDMP) are a key part of the Prescription Drug Abuse Prevention Plan to help prevent opioid overdoses in the U.S. In recent years, the opioids epidemic has worsened accounting for two-thirds of drug overdose deaths in the U.S. Additionally, opioid suicides are now believed to be more common than originally thought.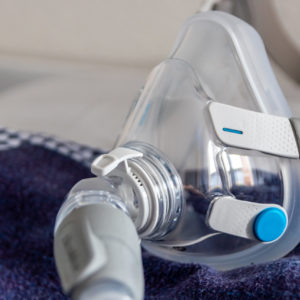 Did You Know?
Millions of Philips CPAP Machines Recalled
Philips DreamStation, CPAP and BiPAP machines sold in recent years may pose a risk of cancer, lung damage and other injuries.
Learn More
The new study focused on data for fatal and non-fatal opioid overdoses in all 50 states and the District of Columbia. Every state has a prescription drug monitoring program implemented between 1999 and 2016. More than 2,661 records and 17 peer reviewed studies focused on prescription drug monitoring program data, including implementation and program features.
Overall, the study found mixed results regarding effectiveness of monitoring in reducing reduce fatal and non-fatal overdoses. Three studies had insufficient evidence to indicate prescription drug monitoring programs reduced nonfatal overdoses. Ten studies that suggested prescription drug monitoring programs helped reduce fatal overdoses only had "low-strength evidence" to indicate a reduction.
"Evidence that PDMP implementation either increases or decreases nonfatal or fatal overdoses is largely insufficient," the study authors wrote.
The study also uncovered unexpected consequences of implementing prescription monitoring, with three of the six studies finding an increase in heroin overdoses after the programs were implemented.
Researchers call this the substitution effect, where users are unable to obtain the prescription, so they begin to abuse an illicit drug. In this case, heroin. Illicit heroin often has unknown purity and can increase the risk of accidental overdose.
Prescription drug monitoring programs are designed to give doctors access to a statewide database that has patient information concerning all previous opioid prescriptions, including information from other doctors or hospitals. It helps doctors flag patients who may abuse medications, especially opioids, which may cause fatal or non-fatal overdoses.
Past research has been inconclusive as to the effectiveness of drug monitoring. One study indicated monitoring doctor prescriptions had little effect on reducing opioid deaths.
Each state passed legislation enabling the programs; however, they vary widely from state to state. Some states require doctors to review the program before prescribing, others afterward. Some report prescription histories after-the-fact to law enforcement and medical licensing boards, while others do not.
Researchers warn that the amount of money and resources going into the programs should be evaluated since they are not completely effective.
Study authors did note that despite the study not clearly indicating prescription drug monitoring programs helped to reduce overdose deaths, there were some features of the program worth investing in further.
Features associated with decreases in overdose deaths included mandatory provider reviews, provider authorization to access all prescription drug monitoring program data, frequency of reporting, sharing prescription data between states, and monitoring of nonscheduled drugs, like diabetes and blood pressure medications.
By using certain features, like mandating doctors to review the prescription drug monitoring program before writing a new prescription, abuse can be curbed, the findings suggest.
Many studies have pointed to doctor prescribing habits as one of the key reasons for the opioid epidemic. A recent study showed ER doctors prescribe more opioids than they realize and many doctors are rewarded by drug companies for prescribing more opioids.
"*" indicates required fields