Prescription Monitoring Had Little Effect On Opioid Deaths: Study
May 09, 2018
By: Martha Garcia
While efforts are being made nationwide to help reduce the mis-use and abuse of opioid-based pain medications, new research suggests that monitoring patient prescriptions between doctors did not help reduce the number of overdose deaths. 
In a study published this week in the medical journal Annals of Internal Medicine, researchers from Columbia University indicate that fatal and non-fatal overdoses did not decrease among patients whose prescriptions for opioid painkillers were monitored, even between doctors.
Prescription Drug Monitoring Programs (PDMP) are a part of the President's Prescription Drug Abuse Prevention Program launched to prevent opioid drug abuse and overdoses.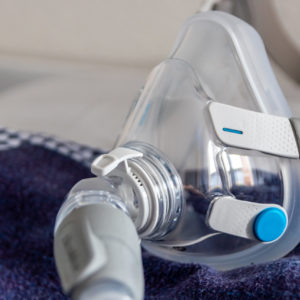 Did You Know?
Millions of Philips CPAP Machines Recalled
Philips DreamStation, CPAP and BiPAP machines sold in recent years may pose a risk of cancer, lung damage and other injuries.
Learn More
The programs offer doctors access to prescription data statewide, so they can see if patients are receiving prescriptions of the same kind from other doctors. However, programs vary from state to state. One study estimated 75% of Medicare patients who took opioids receive opioid prescriptions from more than one doctor.
Researchers set out to examine how effective this new program is in helping to identify patients who are using prescriptions from multiple doctors and if this reduced overdoses.
The study analyzed 2,661 records from 17 studies using data from all 50 states and the District of Columbia. They used data for fatal and non-fatal opioid overdoses in states after PDMPs were implemented, beginning 1999 through 2016.
The data indicates that the results were inconsistent, and there was no clear evidence that the monitoring programs help to reduce narcotic painkiller abuse or overdoses. However, there was "low strength evidence" from 10 studies indicating a marginal reduction in fatal overdoses.
Of the studies that focused on fatal overdoses, three studies showed a decrease in overdose deaths. However, one study showed an increase in overdose deaths. Six studies showed no change at all.
Among the studies that focused on non-fatal overdoses, one study showed a decrease in overdoses after the monitoring program was implemented. However, two studies showed no change in non-fatal overdoses after the program was implemented.
Furthermore, researchers noted once the programs were implemented a "substitute" effect occurred. This is when opioid addicts substitute another drug for narcotic painkillers once doctors caught on to the abuse using the monitoring data.
Three of six studies showed an increase in heroin overdoses after drug monitoring programs were put in place.
Researchers warned that when addicts lose access to one legal drug, they often turn to another illegal drug that is easier to get. But this often increases their risk of accidental overdose, as many illicit drugs are quite potent or laced with other lethal drugs, like fentanyl.
The findings of this latest study appear to contradict earlier studies which showed that monitoring held promise. A 2016 study indicated a program focused on monitoring doctor prescribing of opioids helped to reduce painkiller prescriptions by 30%.
However, some features of the programs did help to reduce abuse in some studies, but again, the results were inconsistent.
Researchers said the features that were the most effective were mandatory doctor review of prescriptions before prescribing a drug to a patient, weekly updates of the database, doctor authorization to access user data statewide, and monitoring of scheduled drugs, like those used to treat high blood pressure or diabetes.
Researchers also emphasized money and resources provided to the monitoring programs should be reevaluated, especially since the programs may not be offering the results health regulators hoped they would.
"Evidence that PDMP implementation either increases or decreases nonfatal or fatal overdoses is largely insufficient, as is evidence regarding positive associations between specific administrative features and successful programs," the researchers wrote. "Research is needed to identify a set of 'best practices' and complementary initiatives to address these consequences."
"*" indicates required fields