Fentanyl Linked To More Than 50% of Opioid Deaths: CDC
October 30, 2017
By: Martha Garcia
Opioid drug overdose deaths have skyrocketed in recent years, primarily driven by an increase in the use of fentanyl drugs, according to the findings of a new government report. 
Researchers with the U.S. Centers for Disease Control and Prevention (CDC) warn that fentanyl, and fentanyl analogs, were responsible for more than half of the 60,000 drug overdose deaths in 2016. The findings were published in the CDC's October 27, Morbidity and Mortality Weekly Report.
The report focused on opioid deaths from July to December 2016, including those where individuals tested positive for fentanyl. It included data from 10 states participating in the CDC's Enhanced State Opioid Overdose Surveillance (ESOOS) program.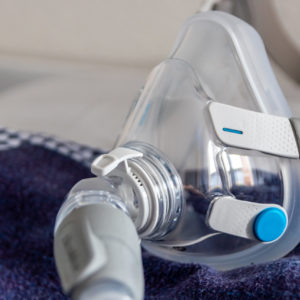 Did You Know?
Millions of Philips CPAP Machines Recalled
Philips DreamStation, CPAP and BiPAP machines sold in recent years may pose a risk of cancer, lung damage and other injuries.
Learn More
The program takes data from preliminary death certificates and medical examiner/coroner reports on unintentional and undetermined opioid overdose deaths.
Preliminary estimates indicate drug overdose deaths reached more than 60,000 in 2016. This was mostly driven by a fivefold increase in overdose deaths involving synthetic opioids, not including methadone.
This isn't the first time fentanyl has been implicated in the worsening opioid abuse epidemic. A similar report issued by the CDC in September indicated fentanyl was at the root of 90% of opioid overdose deaths in Ohio. Another report from 2016 concluded fentanyl overdoses drove up the number of opioid deaths across the U.S.
In the new report, approximately 3,100 drug overdose deaths involving synthetic opioids occurred in 2013. By 2016, that number reached more than 20,000. While the number of overdoses are rapidly increasing, many reports indicate opioid problems are widely underreported in the U.S.
Researchers indicate fentanyl was primarily responsible for the rapid increase in overdose deaths. Fentanyl is a synthetic opioid painkiller that is 50 to 100 times more potent than morphine. It was developed primarily for patients with the most pain, such as cancer pain.
In recent years, new synthetic fentanyl formulations, or analogs, have also become popular. These are drugs similar in chemical structure and high potency to fentanyl, but not easily detectable on toxicology tests.
Fentanyl analogs primarily responsible in the opioid overdose boom include acetylfentanyl, furanylfentanyl, and carfentanil. These are also commonly found in illegal opioid drug supplies. Carfentanil is estimated to be 10,000 times more potent than morphine.
Overall, fentanyl was detected in half of opioid overdose deaths in seven of the 10 states involved in the report. Among the deaths where fentanyl was detected, it was the cause of death in 97% of those cases.
Researchers also noted nearly 60% of fentanyl deaths also tested positive for other illicit drugs, like heroin. Fentanyl analogs were detected in about 10% of opioid overdose deaths in four states.
Maine, Massachusetts, New Hampshire, Rhode Island, and Missouri had the highest percentages of opioid overdose deaths involving fentanyl. Opioid deaths involving fentanyl ranged from 60% to 90% of all overdose deaths in those states.
In Midwestern and Southern states, fentanyl was responsible for about 30 to 55% of deaths.
While doctor prescribing has widely been implicated in the worsening epidemic, the CDC researchers warn that the new data indicates the main driver of the opioid abuse and overdose epidemic may be from the street, or illegally sold fentanyl. In fact, fewer opioids are being prescribed for the first time in two decades, according to a recent study.
However, street opioids, especially fentanyl and its iterations are a serious problem, often having the most lethal effects. Drug dealers often add synthetic opioids, like fentanyl and its analogs, to heroine. This means buyers do not always know exactly what they are getting, making overdoses more likely.
Researchers warned that overdose deaths from fentanyl and its analogs may significantly increase in the future, similar to the drastic increase seen with opioid overdose deaths.
Diane

October 17, 2019 at 5:56 pm

My son was a victim of an opioid overdose. He was not an addict but randomly "used". How is this deadly substance so readily available and fentanyl is everywhere.
"*" indicates required fields