Heavy Energy Drink Side Effects Linked to Sleep Problems: Report
December 03, 2012
By: Irvin Jackson
As federal health officials are investigating the risk of serious and potentially life-threatening side effects of energy drinks, such as Red Bull, Monster and Rockstar, the U.S. Centers for Disease Control and Prevention (CDC) indicates that excessive consumption of the popular beverages have been linked to sleeping problems among soldiers on combat deployment in Afghanistan.
According to an article in the CDC's Morbidity and Mortality Weekly Report last month, the federal health agency warned about the potential risks of heavy energy drink use, indicating that service members who rely on the highly caffeinated beverages to stay alert during combat deployment often suffer from excessive daytime sleepiness and higher rates of sleep disruption due to stress and illness.
Energy Drink Sleep Problems May Impact Performance of Military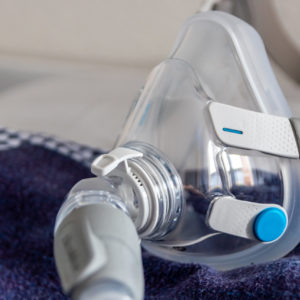 Did You Know?
Millions of Philips CPAP Machines Recalled
Philips DreamStation, CPAP and BiPAP machines sold in recent years may pose a risk of cancer, lung damage and other injuries.
Learn More
The CDC estimates that about 6% of adolescents and young adult males consume energy drinks daily, regardless of whether they are in the military or are civilians.
The products are generally unregulated, and the CDC indicates that they have previously been associated with a number of a serious side effects, such as caffeine intoxication, overdose, withdrawal and poor interactions with alcohol. This new report suggests that excess consumption of energy drinks can also increase sleep problems and drowsiness during daily activities, which can significantly impair performance and potentially increase the risk of other injuries.
Researchers who were part of Mental Health Advisory Teams collected data on 1,249 service members from U.S. Army and Marine combat platoons deployed in Afghanistan. Nearly 45% reported daily energy drink consumption, with 13.9% drinking three or more per day. Those drinking three or more energy drinks per day were most likely to report getting four hours or less of sleep per night.
"Energy drinks are relatively new, generally unregulated, and lack warning labels," the report concluded. "Service members should be educated that the long-term health effects of energy drink use are unknown, that consuming high doses of energy drinks might affect mission performance and sleep, and that, if used, energy drinks should be consumed in moderation."
Concerns Over Deaths, Other Side Effects of Energy Drinks
The report comes amid increased media attention on the potential effects of energy drinks, following the filing of a wrongful death lawsuit by the family of a 14-year-old girl who suffered a cardiac arrest after drinking two 24-ounce cans of Monster in less than 24 hours.
According to the information released in recent weeks by the FDA, there have been at least four deaths linked to Monster Energy Drinks and 13 deaths linked to 5 Hour Energy Shots. In addition, side effects of Rockstar Energy Drinks have been cited in at least 13 non-fatal adverse event reports submitted to the FDA in recent years.
Last month, the City of San Francisco asked for documentation to support marketing claims regarding the safety of Monster Energy, after the manufacturer promoted the drinks to young adults with claims that users "can never get too much of a good thing!"
Risk of Caffeine Overdose from Energy Drinks
Monster, Red Bull, Rockstar, 5 Hour Energy and other similar products contain high levels of caffeine and other stimulants designed to provide a "caffeine buzz" or induced burst of energy. However, the amount of caffeine contained in many of the products may be high enough to cause caffeine overdose, potentially resulting in heart attacks, cardiac arrhythmias and even death.
Sales of energy drinks have increased 240% between 2004 and 2009, and the number of caffeine overdose emergency visits increased from 1,128 in 2005 to 16,055 in 2009 and 13,114 in 2009. Approximately 56% of those visits involved individuals between 12 and 25 years of age.
According to a report published in the September 2008 edition of the medical journal Drugs and Alcohol Dependence, researchers suggested that additional information needs to be provided for consumers about the risk of health side effects from energy drinks, with labels clearly indicating the amount of caffeine and warning about potentially harmful side effects.
"*" indicates required fields