Environmentalists Call on EPA To Examine BPA, Asbestos Phthalates Under New Chemical Law
July 26, 2016
By: Martha Garcia
Environmentalists are calling on the EPA to take immediate action and examine the safety of 10 top priority chemicals, which are believed to pose a threat to consumers. 
The Environmental Working Group issued a statement last week, calling for the Environmental Protection Agency (EPA) to begin investigating and regulating 20 of the thousands of chemicals that are now under the agency's jurisdiction.
Among the chemicals are 10 identified as a top priority, such as bisphenol-A (BPA), asbestos, and phthalates, which the EWG says pose the greatest risk to the public. The request comes in the wake of the approval of updates to the U.S.'s chemical laws.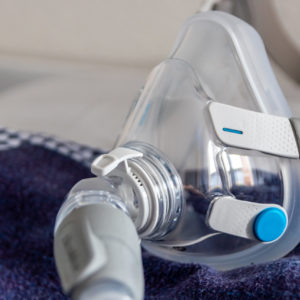 Did You Know?
Millions of Philips CPAP Machines Recalled
Philips DreamStation, CPAP and BiPAP machines sold in recent years may pose a risk of cancer, lung damage and other injuries.
Learn More
The new Frank R. Lautenberg Chemical Safety for the 21st Century Act, signed into law by President Obama on June 22, is the first update to the Toxic Substances Control Act since it was originally passed in 1976. Critics say the law was weak, offering the EPA no power to regulate potentially harmful chemicals. The new law, however, grants the EPA expanded authority.
The updated law allows the EPA to regulate new chemicals. It also offers the agency the ability to evaluate the safety of existing chemicals. The EWG has put out a list of chemicals the group thinks the EPA should review first.
"With so many hazardous chemicals in use, any list of chemicals posing the greatest risks would be subjective and incomplete," wrote the EWG in a statement Thursday. "But the vast catalogue of chemicals that have never been evaluated for safety make it urgent for the EPA move quickly to tackle the backlog."
Among the top 10 high priority chemicals the EWG is calling on the EPA to scrutinize for safety, include asbestos, BPA and phthalates. The EWG is focusing on these three pervasive chemicals as well as PERC, DEHA, p-dichlorobenzene, 1-bromopropane, TBBPA & related flame retardants, chlorinated phosphate fire retardants, lead, formaldehyde, vinyl chloride, bromoform, chromium-6, styrene, ethylbenzene, cadmium, arsenic, and 1,4-Dioxane.
Asbestos is toxic even in small amounts, and has banned in many forms for decades, yet it is still in use in some industries. It is frequently used in automobile brake pads and clutches, vinyl tiles and roofing materials.
Asbestos exposure has been linked to a number of forms of respiratory illnesses and cancer, such as mesothelioma, lung cancer, and asbestosis.
BPA is a known endocrine disruptor which has been shown to interfere with reproductive hormones and cause cancer. It is widely used in canned food lining, plastic food containers and water bottles, as well as cash register receipts.
A study published earlier this year revealed two-thirds of aluminum food cans in stores still contain BPA despite industry moves away from BPA use. A study published in 2013 also linked BPA to infertility.
Phthalates are a group of chemicals used to make plastics flexible. They are found in plastic household items, like shower curtains, plastic children's toys, and plastic wrap. Phthalates are also an endocrine disruptor and are linked to male infertility, sperm damage, and early puberty.
A study published last year concluded BPA and phthalates increased a person's risk of obesity and diabetes.
The EPA placed 90 chemicals known to pose health risks on a list called the TSCA Work Plan. The EPA will review these chemicals for safety and conduct risk assessments.
The EPA now has the authority to propose a ban on any chemicals it deems unsafe based on research or it could also restrict those chemicals. The EWG hopes by urging the EPA to focus on these 10 chemicals, the agency will take quicker action against some of the more harmful chemicals.
Of the 85,000 known chemicals, the EPA says about 1,000 chemicals which are used in everyday consumer products are in need of safety reevaluation.
"*" indicates required fields