Opioids Prescribed In Lower Doses, Shorter Durations by ER Doctors: Study
October 02, 2017
By: Martha Garcia
Amid continuing efforts to address the opioid addiction epidemic in the United States, new research suggests that individuals who receive prescriptions for the powerful pain medications from emergency room doctors are less likely to abuse the medications, as they are typically prescribed at lower doses and for shorter periods of time. 
In a study published last week in the medical journal Annals of Emergency Medicine, researchers from the Mayo Clinic indicate that patients who received their prescriptions from the emergency room were 44% less likely to take more than the three day supply given to them.
Researchers focused on comparing data for "opioid-naive" patients from the nation's emergency rooms, to patients who received prescriptions from other settings, such as a visit to their primary care doctor.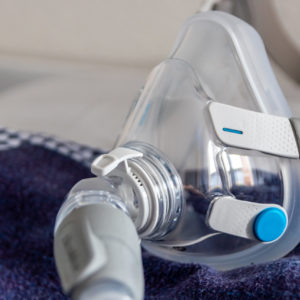 Did You Know?
Millions of Philips CPAP Machines Recalled
Philips DreamStation, CPAP and BiPAP machines sold in recent years may pose a risk of cancer, lung damage and other injuries.
Learn More
In the past, doctors prescribing habits have been linked to the worsening opioid epidemic in the country. Many critics say that increased doctor education should be a primary focus of reducing the prevalence of abuse.
Mayo Clinic researchers analyzed administrative claims data from OptumLabs Data Warehouse from 2009 to 2015 for opioid-naive patients, which included 5.2 million opioid prescriptions written for sudden and new pain. None of the patients included had received a prescription for a narcotic painkiller with the past six months.
Overall, researchers said prescriptions given at the emergency room were more likely to adhere to U.S. Centers of Disease Control and Prevention (CDC) dosing guidelines, days' supply, and formulation guidelines that those given in non-emergency room settings.
Private insurance patients receiving opioid prescriptions in the emergency room were 46% less likely to progress to long-term opioid use, compared to patients from non-emergency room settings. Likewise, Medicare patients were 56% less likely to continue on to long-term use and disabled Medicare patients were 58% less likely.
Opioid Crisis
The findings are promising, as other studies have indicated opioid death rates, which have skyrocketed in recent years, may be higher than estimated. Recently President Trump declared a national emergency concerning the opioid crisis.
Patients who received their prescriptions from the emergency room were 44% less likely to take more than their three-day supply than those who got their prescriptions from other sources. They were 38% less likely to take more than CDC recommendation of 50-milligram of morphine or its equivalent and were 46% less likely to continue on to long-term opioid use.
Researchers indicated that outside the emergency room, one in five patients with private insurance received a higher dose than 50 mg per day, the recommended limit set by the CDC. Patients who did receive more than 50 mg per day were three times more likely to move on to long-term use, regardless of where they got their prescriptions.
The study challenged the long standing perspective that emergency rooms are the main source of opioid prescriptions. In short, prescriptions given in the emergency room were shorter, written for lower daily doses, and less likely to be for long-acting formulations.
Of all the population data analyzed, disabled Medicare beneficiaries were most likely to progress to long-term use. They continued on to use opioids long-term in 13% of refills. Comparatively, only 6% of aged Medicare and 1.8% of private insurance patients went on to long-term narcotic painkiller use.
Recently the CDC launched the Rx Awareness campaign, in an effort to reduce overdose deaths from narcotic prescription painkillers, which have largely been driven by fentanyl overdoses in recent years.
The campaign, launched September 26, will use videos, social media, internet, billboards, and posters to raise awareness of the problem and increase knowledge of the risks of opioids. Personal accounts from abusers and those who've lost loved ones to overdoses will be featured and will run for the next 14 weeks in Kentucky, Massachusetts, New Mexico, and Ohio. The campaign will expand to other states as funding is secured.
"*" indicates required fields