Falls Still The Most Common Reason For Injuries in the U.S.
December 31, 2020
By: Martha Garcia
According to data from a new report, more children and adults are treated in U.S. emergency rooms for falls than any other type of injury.
Findings recently published in the journal LiveScience highlight how common falls are throughout the United States, indicating that about one-third of all injuries treated in emergency rooms are linked to falls, including falls down stairs, from play and from sports.
Roughly 40 million people get injured in the U.S. every year. Those injuries include car accidents, bee stings, and other factors. However, falls are the most common way people get injured and the most common type of non-fatal injury.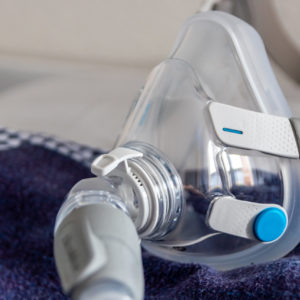 Did You Know?
Millions of Philips CPAP Machines Recalled
Philips DreamStation, CPAP and BiPAP machines sold in recent years may pose a risk of cancer, lung damage and other injuries.
Learn More
In 2018, nearly 30% of people who went to the ER were treated because of an injury suffered from a fall, the report indicates. The most common reason for suffering a fall was falling down the stairs, according to the National Electronic Injury Surveillance System.
Fall injuries from stairs are a serious health risk for older adults. Elderly adults tend to fall more often than younger adults for many reasons. In addition to natural loss of coordination and other factors that come with age, including cognitive decline and loss of physical fitness, many elderly adults also face an increased risk of falls due to the side effects due to medications, like Ambien and other sedatives prescribed to elderly patients.
Deaths from elderly falls increased 31% in recent years, according to the report. Isolation due to the coronavirus pandemic appears to increase those risks even more for those who live alone.
Babies and toddlers are also vulnerable to suffering falls and getting injured. They also have a lack of balance as they learn to crawl and walk as they explore their environment, which can lead to falls and injuries.
The most common reason for toddler injuries was due to falls down stairs, followed by rolling out of bed, tumbling out of shopping carts, or being dropped by a parent or caretaker, the report found.
Causes of injury vary across age groups. For children older than age 5, playing often results in injuries. This includes playing at playgrounds, in pools, on trampolines, riding bicycles, and playing sports.
In fact, the recent popularity of hoverboards led to more than 27,000 ER visits due to falls from the moving board since the toys were first introduced to the market.
Teens and young adults are most often injured playing sports. Basketball and football are the most common causes of injury for this age group, aside from injuries suffered falling down stairs.
The majority of adults who received medical attention for a fall injured themselves while exercising or using exercise equipment. However, researchers warn that these findings should not cause adults to stop exercising, or even taking the stairs more often for that matter. Instead, the data emphasizes a reason to be more cautious during play, exercise, or when taking the stairs.
"*" indicates required fields