Johnson & Johnson Talcum Powder Cases in Federal MDL Nearly Triple Over Past Month
November 22, 2017
By: Austin Kirk
Following a recent Supreme Court ruling, which limited access to the state court system in mass tort litigation, the number of Johnson & Johnson talcum powder lawsuits pending in the federal courts has skyrocketed, with the size of the docket pending in the federal multidistrict litigation (MDL) nearly tripling over the past month.
Johnson & Johnson has been battling thousands of Baby Powder lawsuits and Shower-to-Shower lawsuits in courts nationwide in recent years, each raising similar allegations that adult women developed ovarian cancer following years of using the product for feminine hygiene purposes.
Much of the talcum powder litigation was pending in state courts, including Missouri and California, where a number of "bellwether" trials have already resulted in massive, multi-million dollar verdicts against Johnson & Johnson for failing to warn women about the risks of applying the powder around their genitals. However, a recent Supreme Court ruling has drastically changed the landscape of the litigation, resulting in thousands of cases moving from state courts to the federal court system.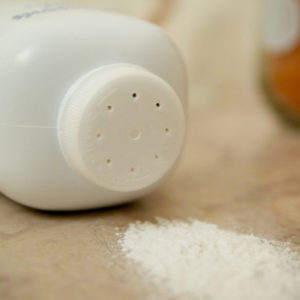 In June 2017, a mistrial was granted in the middle of a Missouri talcum powder case, after the U.S. Supreme Court issued a controversial ruling that prevents consumers from pursuing state court lawsuits against manufacturers, if the product was not purchased or consumed in the state. Shortly after the ruling, a Missouri state court judge stopped a bellwether trial that was underway, and large numbers of cases have been removed from the state to U.S. District courts.
In the federal court system, all Johnson & Johnson talcum powder cases brought in U.S. District Courts nationwide are centralized for coordinated pretrial proceedings before U.S. District Judge Freda L. Wolfson, in the District of New Jersey.
According to a docket report (PDF) issued last month, there were only about 1,250 cases pending in the talcum powder MDL as of October 15. However, the latest update (PDF) provided on November 15 indicates that number has jumped to more than 3,500. In addition, as talcum powder lawyers continue to review and file claims in the coming months, the size and scope of the litigation is expected to continue to increase.
As part of the coordinated pretrial proceedings before Judge Wolfson, it is expected that a small group of "bellwether" cases will also be scheduled for early trial dates to help gauge how juries and the court may respond to certain evidence and testimony that is likely to be repeated throughout the claims. While the outcomes of these early trial dates are not binding on other plaintiffs, they may influence eventual talcum powder settlement negotiations, which would be necessary to avoid the need for thousands of individual trials in courts nationwide.
While Johnson & Johnson is pursuing appeals for several recent state court verdicts, the response of those juries to the evidence may spell big trouble for the manufacturer, and staggering liability.
In August, a California jury ordered Johnson & Johnson to pay $417 million in damages as part of an ovarian cancer lawsuit filed by Eva Echeverria, including compensatory damages of about $70 million and $347 million in punitive damages. However, that verdict was later overturned on appeal.
The California verdict came after a series of multi-million dollar damage awards returned in Missouri state court, where separate juries found that Johnson & Johnson should be forced to pay $70 million in November 2016, $55 million in May 2016 and $72 million in February 2016. However, the latter ruling was also overturned last month on the basis of jurisdictional issues following the recent Supreme Court ruling, and the others face similar challenges, which may require retrial in the federal court system.
Some analysts have suggested that more big talcum powder damage awards are likely, due to the signs that juries find Johnson & Johnson's trial defense lacking in credibility.
"*" indicates required fields