Jury Finds in Favor of Bayer For First Time in Roundup Cancer Lawsuit Brought By Family of 10 Year Old
October 06, 2021
By: Irvin Jackson
Following a series of massive verdicts returned in earlier trials over the cancer risk from Roundup, Bayer and its Monsanto subsidiary have scored their first successful defense of the controversial weed killer, with a jury in California finding that the family of a 10-year-old boy failed to establish exposure to Roundup caused his non-Hodgkins lymphoma diagnosis.
Bayer and Monsanto have faced more than 120,000 Roundup lawsuits brought by former users of the controversial glyphosate-based weed killer, each raising similar allegations that information has been withheld from consumers about the risks associated with the weed killer. Although the billions in settlements have been paid to resolve thousands of cases, a steady stream of additional trials are now being scheduled in courts nationwide.
On Tuesday, a jury in Los Angeles Superior Court ruled that Monsanto's Roundup weed killer was not a substantial factor in a 10-year-old boy's diagnosis with a rare and aggressive form of non-Hodgkin's lymphoma, known as Burkitt's lymphoma. The lawsuit was brought by the parents of Ezra Clark, who claimed the child was exposed to Roundup sprayed in the yard around their home in Walnut, California.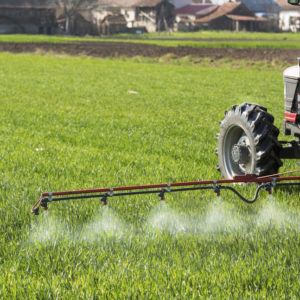 The trial begin in mid-September, and the verdict is the first win for Bayer and Monsanto, after three prior trials resulted in nearly $200 million combined in judgments, after juries found that the companies ignored years of evidence linking Roundup to cancer.
The first Roundup jury trial in the country was also held in California, ending in August 2018 with a $289 million verdict to a former school groundskeeper diagnosed with non-Hodgkin's lymphoma after years of spraying the weed killer, which was reduced to $78 million on appeal. That was followed by the first federal Roundup trial, involving a homeowner diagnosed with cancer after spraying the weed killer on sidewalks around his home, which ended in an $80 million jury award, which was subsequently reduced by the trial judge to $25 million. In May 2019, a lawsuit brought by a husband and wife, both diagnosed with non-Hodgkin's lymphoma after directly mixing and spraying the weed killer, ended in a $2 billion jury award, which was reduced to $87 million during post-trial motions.
This latest trial was not only the first defense verdict obtained by Bayer, but also represented the first case involving a non-Hodgkin's lymphoma diagnosis allegedly caused by "indirect" exposure to Roundup, which was sprayed by someone other than the plaintiff. However, the outcome will not have any binding effect on other plaintiffs with similar claims, and Bayer will need to continue defending individuals case at trial if it fails to negotiate Roundup settlements to resolve each claim.
Last year, Bayer announced it would be paying more than $10 billion to settle about 100,000 cases, However, many of those settlements have not materialized or been accepted by plaintiffs, and a steady stream of trials are now being set to go before juries nationwide over the coming years.
In the federal court system, where thousands of cases are centralized as part of a federal MDL, the judge presiding over the litigation has ordered the parties to engage in an on-going Roundup mediation process, where each plaintiff will receive an offer to settle their non-Hodgkin's lymphoma case. However, the Court has maintained that it will continue preparations for claims to go to trial, in the event plaintiffs reject their settlement offers made by Bayer and Monsanto, and several large waves of cases are being prepared to be returned back to U.S. District Courts for individual trial dates.
"*" indicates required fields