Fleet Phospho-Soda Settlement Being Negotiated
January 14, 2010
By: AboutLawsuits
Plaintiffs in more than 1,200 Fleet Phospho-Soda lawsuits have until next week to submit information about their claim to lawyers who are negotiating a global settlement for the cases, which involve allegations that the over-the-counter colonoscopy prep caused consumers to suffer kidney damage and other injuries.
A recall for Fleet Phospho-soda was issued on December 11, 2008, after the FDA warned that the oral sodium phosphate solution should not be used to clear out the bowls, as high doses increase the risk of a rare form of kidney damage known as acute phosphate nephropathy. This could lead to kidney failure, dialysis treatment, and the need for a kidney transplant or death.
In federal court, all lawsuits against C.B. Fleet Co. over problems caused by their laxative are consolidated in an MDL, or multidistrict litigation, which is centralized in the U.S. District Court for the Northern District of Ohio before Judge Ann Aldrich.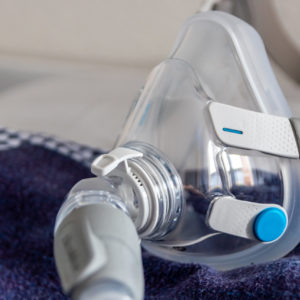 Did You Know?
Millions of Philips CPAP Machines Recalled
Philips DreamStation, CPAP and BiPAP machines sold in recent years may pose a risk of cancer, lung damage and other injuries.
Learn More
Prior case management orders suggested that the first Fleet Phospho-soda trials could start as early as October 2010. However, it now appears that lawyers of plaintiffs and defendants involved in the litigation are close to a potential settlement.
According to a Fleet Phospho-soda settlement order issued last week by U.S. District Judge Dan Polster, who was referred the matter for a settlement conference, Fleet has received notice of about 1,200 potential lawsuits over the colonoscopy prep, but does not know even the most basic information about many of the claims.
"Without this information, the parties and the Court cannot know or predict the ultimate financial consequences of any proposed terms of settlement," wrote Judge Polster in an order issued January 7, 2010. "For example, the parties have negotiated in part a draft 'Settlement Construct,' which is designed to assign settlement values to cases based on the characteristics of the plaintiff and his illness. It is impossible to determine – and, thus, to negotiate – the final values associated with this Settlement Construct without a better understanding of the entire universe of possible claims."
The court ordered that Fleet Phospho-soda lawyers representing plaintiffs to submit claim information by January 18, 2009 to Fleet and the Plaintiffs' Liason Counsel for every client represented by the attorney, regardless of whether the case has been filed in federal court, state court or not yet been filed. The claim information will include basic information about the Fleet Phospho-soda side effects suffered, the dates the product was used and other information.
Submission of claim information does not bind any claimant or attorney to participate in the any final settlement of Fleet Phospho-soda injury lawsuits. However, Judge Polster indicates that failure to comply with the order may lead to dismissal of claims pending in the MDL or reduction of any settlement benefits payable to a claimant, potentially including exclusion from any final global settlement agreement.
As a result of the ongoing Fleet Phospho-soda lawsuit settlement negotiations, the Court has postponed a deadline for attorneys to file a medical tutorial for the judge. Counsel for the Plaintiffs and Defendants asked for an extension until February 16, 2010, as they have been involved in "extensive discussions in an effort to establish a Joint Construct with hopes to settle this case."
"*" indicates required fields