Flint Lead Poisoning Lawsuit Filed By Mother of Four, Over Tainted Water
March 07, 2016
By: Irvin Jackson
A mother of four from Flint, Michigan has filed a lawsuit against a number of state officials and companies who she claims were responsible for the recent water crisis in Flint, which allegedly left four of her children with lead poisoning and developmental problems. 
LeeAnne Walters filed the lawsuit in the Genesee Circuit Court on March 3, according to a report by MLive.com. The complaint names Flint Public Utilities Director Howard Croft, former Michigan Department of Environmental Quality spokesperson Brad Wurfel, Michigan Chief Medical Executive Eden Wells, as well as Rowe Professional Services Company, and Veolia and Lockwood, Andrews and Newman, as defendants.
Walters has testified before lawmakers that when the City of Flint switched its water supply to the Flint River, her four children were exposed to toxic levels of lead in their drinking water, resulting in poisoning that has caused severe brain developmental problems. Her lawsuit was one of at least nine Flint lead poisoning lawsuits filed by parents the same day.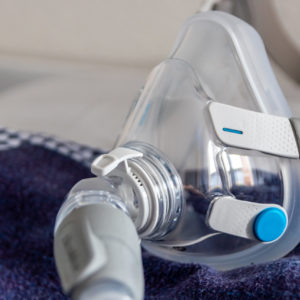 Did You Know?
Millions of Philips CPAP Machines Recalled
Philips DreamStation, CPAP and BiPAP machines sold in recent years may pose a risk of cancer, lung damage and other injuries.
Learn More
The complaints stem from Flint water crisis that began in April 2014, when government officials decided to switch the town from the Detroit Water System to water from the Flint River in an attempt to save money. Residents immediately began complaining about cloudy and foul-smelling water, and many reported developing skin lesions and rashes after exposure to the water.
Subsequent investigations, which were initiated at Walters' home, have confirmed that residents have been exposed to high levels of lead in their drinking water, and a number of children now have dangerously high blood levels, with the rate of childhood lead poisoning in Flint doubling since the water source was switched.
In testimony before the U.S. House Committee on Oversight and Government Reform in February, Walters revealed that it was her home where Virginia Tech University investigators first discovered the elevated lead levels in Flint drinking water. Samples taken from her home found lead levels as high as 13,500 parts per billion coming out of her faucets.
Despite the shocking evidence of negligence that appears to be responsible for the water crisis, there have not been many Flint water contamination lawsuits due to sovereign immunity laws, which protect many state officials from civil lawsuits. The complaints that have been filed face an uphill battle, arguing that the state violated the constitutional rights of its citizens by exposing them to lead-tainted water, failing to inform them that they had done so, and failing to immediately fix the problem, resulting in life-long injury for many children. This may be why Walters' lawsuit targets lower ranking state and city officials and companies involved in the water crisis.
In addition to lead poisoning lawsuits, Flint residents have sued the state to replace the water lines, and for injuries linked to a Legionnaires' disease outbreak some say was caused by the tainted water system.
A federal probe into the Flint water problems is also underway, which some experts say could look at Governor Snyder's actions, the actions of the state Department of Environmental Quality, whose director resigned as a result of the crisis, and what is perceived by some to be a slow response by the U.S. Environmental Protection Agency.
The CDC estimates that 535,000 children ages 1-5, or about 2.6% of such children in the U.S., have levels of lead in their blood that place them at risk for adverse health effects. To come up with that number, the CDC analyzed data from the National Health and Nutrition Examination Survey from the years 1999 to 2002, and 2007 through 2010. The majority of those children are poor and live in older urban areas, mainly in the inner city. Most are minorities, meaning such exposures add to numerous problems already plaguing inner city black and Latino youths, such as poverty, high crime and poor schools.
"*" indicates required fields