Fosamax Fracture Risks Result in Guidance for "Drug Holidays"
January 17, 2014
By: Irvin Jackson
Taking a so-called "drug holiday" to avoid risk of Fosamax femur fractures could leave elderly users and other patients at risk of different types of fractures, according to the findings of a new study.  
Researchers from Loyola University Health System looked at the effects of taking a break from using popular oral bisphosphonate medications, such as Fosamax.
These "drug holidays" are often recommended to reduce the risk of problems associated with long-term use of the medication, including jaw bone decay and atypical femur fractures, which typically occur with little or no trauma at all. Such breaks are generally believed to be a way to reduce the risk of Fosamax side effects, while still providing the benefits in prevention of fractures associated with osteoporosis.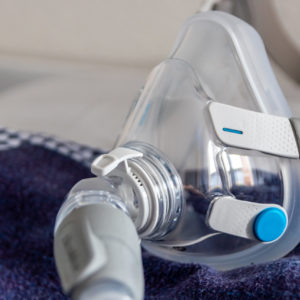 Did You Know?
Millions of Philips CPAP Machines Recalled
Philips DreamStation, CPAP and BiPAP machines sold in recent years may pose a risk of cancer, lung damage and other injuries.
Learn More
In a study published in the latest issue of the medical journal Endocrine Practice, researchers reviewed how the practice played out in the real world. Researchers conducted a retrospective chart review of 209 patients who took a bisphosphonate drug holiday between 2005 and 2010, looking at bone mineral density (BMD), markers of bone turnover, levels of vitamin D and reports of actual fractures.
Researchers found that 11 of the 209 patients developed a bone fracture during the four years of follow-up. The mean age of the patients who experienced the injuries was 69.36 years old. They also found that all of the patients who took the drug holiday had an increase in bone-specific alkaline phosphatase at six months, which was particularly pronounced in the group that suffered fractures. They also determined that there was a significant decline in femoral neck BMD after two years of drug holiday.
Fosamax (alendronate sodium) is one of the most widely used oral bisphosphonate medications, which was introduced by Merck in 1995 for treatment and prevention of osteoporosis. Before it became available as a generic in 2008, Fosamax generated over $3 billion in annual sales and was used by millions of Americans.
Last year, the FDA issued new recommended guidelines for taking Fosamax and other similar oral bisphophonate medications, such as Actonel and Boniva.  The agency suggested that users should consider limiting the medications to a three to five year period, which may allow individuals to reduce the risks of side effects associated with long-term use, while continuing to receive benefits for osteoporosis.
In a study published by the medical journal Calcified Tissue International in November 2013, researchers indicated that the increased risk of bone fractures with Fosamax and other osteoporosis drugs may have a genetic factor to explain why some users experience these atypical breaks in circumstances that would not normally cause a femur fracture.
Researchers in the latest study said more research was needed on risks and benefits of taking a Fosamax drug holiday.
"The current practice of initiating BP holidays needs further evaluation, particularly in the real world setting," they concluded. "Elderly patients and those with very low BMD warrant close follow-up during a drug holiday. A fracture, early significant rise in bone turnover markers, and/or a decline in BMD should warrant resumption of osteoporosis therapy."
Fosamax Fracture Lawsuits
Merck currently faces more than 4,000 Fosamax femur fracture lawsuits filed by former users throughout the United States, which all include similar allegations that the drug maker failed to provide adequate warnings for consumers or the medical community about the risk of atypical fractures.
Most of the lawsuits over Fosamax have been filed since late 2010, when the FDA required Merck to add new warnings about the risk of bone fractures.  These warnings provided new information for consumers and the medical community about the importance of identifying symptoms of new hip or groin pain, which could occur before an atypical fracture of the femur.
The complaints allege that Merck knew or should have known about these risks long before the warnings were provided, and claim that if adequate information had been provided to users and the medical community plaintiffs could have avoided suffering complete fractures on Fosamax by avoiding the medication or stopping use earlier.
"*" indicates required fields