Living Near Fracking Sites Could Triple the Risk of Childhood Leukemia, Researchers Warn
August 23, 2022
By: Irvin Jackson
Children living near fracking sites are two to three times more likely to develop leukemia according to a new study which raises concerns about the potential long-term health risks associated with the controversial gas mining operations in areas throughout the U.S..
In findings published this month in the medical journal Environmental Health Perspectives, Yale researchers indicate living within two kilometers of a hydraulic fracturing operation significantly increased the risk of children developing acute lymphoblastic leukemia (ALL).
The fracking childhood leukemia risk could be related to the combination of chemicals that are pumped into hydrofraking drill sites at high pressure to fracture shale rock and release underground oil and gas pockets, allowing it to be pumped to the surface. However, it is known that the toxic fracking chemicals leach into drinking water.
Fracking Acute Lymphoblastic Leukemia Risk
Acute lymphoblastic leukemia (ALL) is a type of cancer caused by mutations to lymphoid immune cells. Long-term survival rates are high, but children who survive the cancer face increased risk of other health problems, developmental issues, and psychological issues.
In this new study, researchers from Yale School of Public Health and Yale School of Environment focused on unconventional oil and gas developments, also known as hydraulic fracturing sites, examining the proximity of fracking sites to childhood homes and the risk it posed to the development of the childhood leukemia.
Researchers conducted a registry-based case-control study of 405 children ages two to seven years old diagnosed with acute lymphoblastic leukemia in Pennsylvania between 2009 to 2017. They compared them to 2,080 controls matched by birth year. They also compared two exposure windows. The first was the time from three months before conception up to one year before the child was diagnosed with ALL. The second window was preconception up to birth.
Children with at least one fracking location within two kilometers, or roughly 1.5 miles, of their birth residence during the first window had twice the risk of being diagnosed with leukemia between the ages of two and seven.
Children with at least one fracking site within two kilometers during the second window had three times the risk of developing ALL.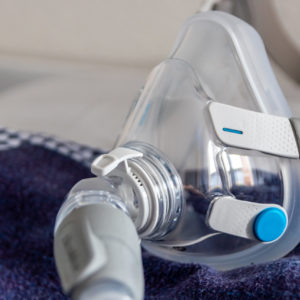 Did You Know?
Millions of Philips CPAP Machines Recalled
Philips DreamStation, CPAP and BiPAP machines sold in recent years may pose a risk of cancer, lung damage and other injuries.
Learn More
Researchers focused on drinking water as a pathway to exposure to fracking chemicals leaching into the child's watershed area; the area from which a drinking water well serving their home would be drawn. The data indicates children face an increased risk of ALL at distances of two kilometers or more from fracking sites based on chemicals in watershed areas.
Research has indicated the wastewater from fracking sites contains a wide range of toxic chemicals and other contaminants which are carcinogenic to human health.
The new study suggest current setback distances are insufficient to protect children's health. Setback distances for Pennsylvania, where the study was conducted, are set at 152 meters or 500 feet. Health advocates call for this to be increased to 305 meters (1,000 feet) or even 1,000 meters (3,281 feet).
This study found children suffered health consequences living beyond the setback distance of 500 feet. Even at more than 2 km, or 6,000 feet, from fracking sites, children still faced an increased risk of leukemia. Setback distances should be increased to help protect the local watershed areas and the health of children in areas near fracking sites.
Fracking Has Been Linked to Variety of Concerns for Communities
Fracking is a controversial practice that has been already been linked to increased incidence of earthquakes near fracking sites, as well as drinking water contamination. Furthermore, research has linked fracking sites to increased exposure to air pollutants, leading to a higher risk of early death to local elderly residents.
A recent report indicated more than 1.4 million people in Pennsylvania live in a "threat radius" within a half-mile or less from active fracking operations. They are considered within current setback distances, but those distances are not sufficient to protect them from health effects of fracking chemicals.
"*" indicates required fields