Gadolinium From Contrast Dyes Collect in Brain, Mayo Clinic Warns
March 18, 2015
By: Irvin Jackson
Researchers at the Mayo Clinic warn that gadolinium contained in MRI and MRA contrasting agents, which are used to improve the diagnostic scans, may actually collect in the brain. 
The study was published in the medical journal Radiology online on March 5, indicating that patients who underwent magnetic resonance imaging (MRI) with gadolinium-based contrasting agents (GBCAs) were found to have a buildup of the substance in brain tissue, while those who did not receive the contrast agent had none.
While the researchers said they have not yet found a connected health risk to the deposit of gadolinium in the brain, the findings raise potential concerns.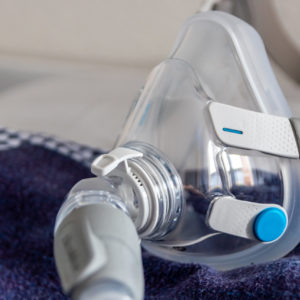 Did You Know?
Millions of Philips CPAP Machines Recalled
Philips DreamStation, CPAP and BiPAP machines sold in recent years may pose a risk of cancer, lung damage and other injuries.
Learn More
The study involved the examination of brain tissue from 23 different subjects after death; all of whom had donated their bodies to science. The subjects included 13 patients who had at least four gadolinium-enhanced MRI tests between 2000 and 2014, and 10 who did not.
All of the patients who received the MRI contrast agents had detectable levels of gadolinium in their neuronal tissue, and those levels appeared to be dose-dependent; meaning that the more contrast-enhanced tests they underwent, the more gadolinium was found in their brains. Those who did not have GBCA-enhanced tests had no detectable levels.
"Given that these agents are administered millions of times every year, this is an important discovery," study author Dr. Laurence Eckel, a radiologist with the Mayo Clinic, said in a March 16 Mayo Clinic press release announcing the findings.
Dr. Eckel stressed that there have been no links between the brain deposits and any illnesses, stating, "[w]e now simply have a few more questions that the medical and scientific communities will seek to answer. Efforts are underway to do just that."
Eckel pointed out that the only health effects linked to GBCAs are those involving kidney functions.
Gadolinium Contrast Agent Kidney Concerns
Gadolinium-based contrast agents are solutions given to patients before they take a MRI in order to get better results. Although the MRI dyes are generally believed to be safe, several years ago concerns emerged about a link between MRI gadolinium contrast agents and a severe and life-threatening skin condition, known as nephrogenic systemic fibrosis (NSF), which was found to occur among patients with impaired kidney function, causing their skin to thicken and harden, severely restricting movement.
Sometimes referred to as gadolinium associated systemic fibrosis, NSF is a painful disorder that has no known cure and often results in confinement to a wheelchair and then death.
In 2007, the FDA limited GBCA doses in most patients and contraindicated it for others, which limited the risk of NSF. In September 2010, the FDA went even further and banned the use of Bayer's Magnevist on patients with kidney problems, due to the heightened risk of NSF. The agency also put similar restrictions on GE Healthcare's Omniscan and Covidien's Optimark.
The agency also required label changes for all GBCAs, warning healthcare professionals to screen patients before injecting a GBCA to identify those suffering from acute kidney injury or chronic, severe kidney disease.
"*" indicates required fields