Gadolinium MRI Contrast Agents Should Be Used With Caution, Radiologists Warn
July 13, 2016
By: Irvin Jackson
New guidelines on the use of MRI contrast agents, used to improve the results of scans, indicate that doctors should be more cautious in patient selection due to concerns over health risks linked to side effects of gadolinium contained in the contrast dyes. 
The American College of Radiology (ACR) issued the new, updated guidelines on July 12, urging doctors to consider a number of factors when deciding whether gadolinium MRI contrast agents should be used. The new Manual on Contrast Media includes revisions to guidelines on acute kidney injury and contrast-induced nephropathy, use of contrast media on children, adverse reactions, use on pregnant patients and other areas.
Gadolinium based MRI contrast agents are used to enhance the images and allow physicians interpreting the exam to distinguish blood vessels from nearby tissue. According to the ACR, gadolinium-based contrast agents are used on about 30 million patients annually.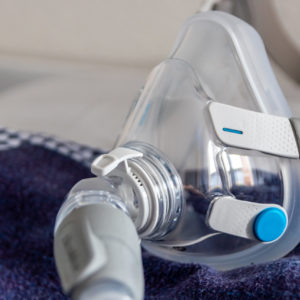 Did You Know?
Millions of Philips CPAP Machines Recalled
Philips DreamStation, CPAP and BiPAP machines sold in recent years may pose a risk of cancer, lung damage and other injuries.
Learn More
"If the decision is made to use a gadolinium-based contrast agent for an MRI study for an individual patient, multiple factors need to be considered…including diagnostic efficacy, relaxivity, rate of adverse reactions, dosing/concentration and propensity to deposit in more sensitive organs, such as the brain," a joint statement by the ACR and the American Society of Neuroradiology (ASNR) notes.
The guidelines specifically addresses concerns raised a year ago in an FDA Drug Safety Communication issued almost exactly a year ago over the potential for gadolinium deposits to build up in the brain. The FDA recommended doctors consider limiting the use of gadolinium to clinical cases where the additional MRI information is necessary.
Two recent studies found that such gadolinium deposits occur, usually with multiple MRI examinations with contrast.
A year ago, a study published in the medical journal Radiology examined the brains of cadavers and found that those who had received gadolinium injections had deposits in the brain, while those who had not received such injections did not.
In June 2015, a study by European researchers in the journal Investigative Radiology found similar deposits in the brains of rats injected with Omniscan, a GBCA (gadolinium-based contrast agent) made by GE Healthcare. The rats developed significant, persistent MRI abnormalities over time, and high levels of gadolinium were found deep in the rats' brains.
The FDA says that it is using its National Center for Toxicological Research to study the potential safety risks.
The ACR notes that studies have found gadolinium deposits can build up in bones and other organs as well.
Gadolinium Contrast Safety Concerns
Although the MRI dyes are generally believed to be safe, several years ago concerns emerged about a link between MRI gadolinium contrast agents and a severe and life-threatening skin condition, known as nephrogenic systemic fibrosis (NSF), which was found to occur among patients with impaired kidney function, causing their skin to thicken and harden, severely restricting movement.
Sometimes referred to as gadolinium associated systemic fibrosis, NSF is a painful disorder that has no known cure and often results in confinement to a wheelchair and then death.
In 2007, the FDA limited gadolinium contrast doses in most patients and contraindicated it for others, which limited the risk of NSF. In September 2010, the FDA went even further and banned the use of Bayer's Magnevist on patients with kidney problems, due to the heightened risk of NSF.
The agency also required label changes for all gadolinium agents, warning healthcare professionals to screen patients before injecting gadolinium to identify those suffering from acute kidney injury or chronic, severe kidney disease.
"*" indicates required fields