Newer Gadolinium MRI Agents, Screening Techniques, Reduce Risk Of NSF: Study
June 22, 2018
By: Irvin Jackson
Canadian researchers indicate that new formulations of MRI contrast dye products and better patient screening in recent years has greatly reduced the risk of problems from gadolinium-based contrast agents (GBCAs) for individuals with kidney impairment. 
In a study published last week in the Canadian Journal of Kidney Health and Disease, researchers found that newer gadolinium-based contrast dyes appear to have an "exceedingly low risk" of nephrogenic systemic fibrosis (NSF) among patients with kidney problems.
In prior years, concerns emerged about the safety of MRI gadolinium contrast agents, after it was linked to the development of NSF, a rare and life-threatening condition which was found to occur among patients with impaired kidney function, causing their skin to thicken and harden, severely restricting movement.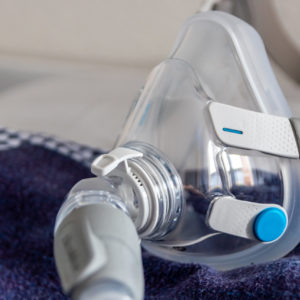 Did You Know?
Millions of Philips CPAP Machines Recalled
Philips DreamStation, CPAP and BiPAP machines sold in recent years may pose a risk of cancer, lung damage and other injuries.
Learn More
Sometimes referred to as gadolinium associated systemic fibrosis, NSF is a painful disorder that has no known cure and often results in confinement to a wheelchair and then death.
In this latest study, researchers conducted a comprehensive review of cases of NSF and their association to gadolinium contrast dyes. Researchers looked at specific dyes used, patients and dose. The researchers then developed new guidelines for gadolinium contrast dye use based off their findings.
Researchers determined that patients with category G2 or G3 chronic kidney disease (CKD) could receive standard doses of gadolinium contrast dyes with no additional precautions. However, in patients with acute kidney injury, with category G4 or G5 CKD, the researchers recommended each case be considered individually, and alternate imaging techniques should be used whenever possible.
However, the findings indicated that if the dyes are necessary in those cases, doctors should use newer gadolinium contrast agents, such as linear gadolinium contrast agents and macrocyclic agents, with patient consent, as they appear to have a NSF risk of much less than 1%.
The researchers noted that they found no proof that initiating dialysis, or switching from peritoneal to hemodialysis decreased the risk of NSF.
Magnevist, Omniscan and Optimark remain "absolutely contraindicated" in patients with acute kidney injury, those with G4 or G5 CKD, or those on dialysis, the researchers warned.
"In patients with AKI and category G4 and G5 CKD (eGFR < 30 mL/min/1.73 m2) and in dialysis-dependent patients who require GBCA-enhanced MRI, GBCA can be administered with exceedingly low risk of causing NSF when using macrocyclic agents and newer linear agents at routine doses," the researchers concluded.
Gadolinium MRI Dye Health Risks
In 2007, the FDA limited gadolinium contrast doses in most kidney patients and contraindicated it for others, which limited the risk of NSF. In September 2010, the FDA went even further and banned the use of Bayer's Magnevist on patients with kidney problems, due to the heightened risk of NSF.
The agency also required label changes for all gadolinium agents, warning healthcare professionals to screen patients before injecting gadolinium to identify those suffering from acute kidney injury or chronic, severe kidney disease.
However, manufacturers of the MRI contrast dye now face a new batch of lawsuits over what is becoming known as gadolinium deposition disease, where individuals without any kidney problems develop severe and debilitating health problems due to retention of gadolinium in the brain and body.
Gadolinium Deposition Disease may cause individuals to experience severe headaches, bone and joint problems and excruciating pain that may progress to inhibit the ability to use the arms, legs, hands, feet and other joints.
In September 2017, the FDA's Medical Imaging Drugs Advisory Committee voted to recommend the FDA require new MRI contrast agent warnings about the risk of gadolinium build up in the brain. However, in May the FDA concluded that gadolinium in the brain appeared to carry no threat of health effects.
In December 2017, the FDA issued a drug safety communication for Omniscan and other gadolinium-based contrast agents, including OptiMark, Magnevist, Gadavist and others, providing new information about the risk of gadolinium retention and potential side effects.
The FDA recommended that health care professionals consider the fact that the body retains gadolinium when deciding whether to give it to patients that may be at higher risk of health problems. These include women who are pregnant or think they may be pregnant, patients with kidney problems, children, and patients when inflammatory conditions. The recommendations also suggest that repeated use of the contrast agents be minimized where possible, particularly when MRIs are scheduled closely together.
"*" indicates required fields