Some MRI Contrast Agents May Leave More Gadolinium In Brains Than Others: Study
May 31, 2018
By: Irvin Jackson
Amid continuing concerns about reports of toxic gadolinium side effects from MRI contrast agents, a new study suggests that some products may leave more deposits in the brain than others, indicating that 75% of the gadolinium from Omniscan stayed in the brains of rats up to a year after receiving the injection.
In findings published last week in the medical journal Radiology, researchers compared brain retention rates for Omniscan (gadodiamide) and Dotarem (gadoterate), which are both gadolinium-based contrast agents (GBCAs) used to improve magnetic resonance imaging scans.
The study involved giving rats repeated injections of one of the two MRI contrast dyes, and following them for 12 months. At different times throughout the year, brain and plasma were sampled to determine total gadolinium concentrations.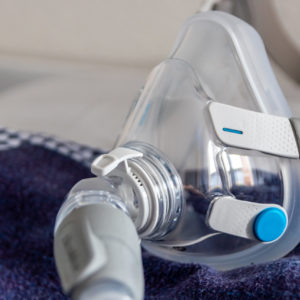 Did You Know?
Millions of Philips CPAP Machines Recalled
Philips DreamStation, CPAP and BiPAP machines sold in recent years may pose a risk of cancer, lung damage and other injuries.
Learn More
According to the findings, a large portion of gadolinium from Omniscan was retained in rat brains. However, only traces of Dotarem were observed after repeat injections, and those traces were chelated, meaning that the protective chemical barrier designed to keep the toxic gadolinium from poisoning the body were intact.
"After repeated administration of gadodiamide, a large portion of gadolinium was retained in the brain, with binding of soluble gadolinium to macromolecules," the researchers concluded. "After repeated injection of gadoterate, only traces of the intact chelated gadolinium were observed with time-dependent clearance."
The new study was published shortly after a study by Mayo Clinic researchers, also published in Radiology, warned that gadolinium may accumulate in cerebrospinal fluid in humans.
The findings add to a number of other studies published in recent years, which have highlighted the risk of gadolinium retention after an MRI, even though the toxic heavy metal is supposed to be safely excreted from the body by individuals with normal kidney function.
In December 2017, the FDA issued a warning about the risk of MRI gadolinium injections being retained in the body and brain, requiring a new Medication Guide to ensure patients are informed about the potential problems.
Although the FDA indicated that it has not yet been able to identify any direct evidence liking the gadolinium injections to serious adverse health consequences for individuals with normal kidney functions, a number of reports have emerged about individuals who have experienced persistent pain, cognitive issues, skin problems and other complications that appear to be a toxic reaction to the MRI contrast injection, which is now being described by some experts as "gadolinium deposition disease".
Independent reports suggest that this toxic reaction to gadolinium may result in painful and debilitating injuries, including bone and joint pain, tendon and ligament pain, thickening of soft tissues, brain fog, headaches and other issues. The condition is considered incurable and progressive, meaning that it worsens over time, raising serious concerns about the safety of gadolinium-based contrast agents widely used during MRI and MRA examinations.
Manufacturers now face a mounting number of MRI contrast agent lawsuits, alleging that they failed to adequately warn about the risk of gadolinium retention among individuals with normal kidney function.
About 10 years ago, black box warnings were placed on gadolinium-based contrast dyes like Gadavist, Omniscan, Magnevist and others, warning doctors to ensure that patients have properly functioning kidneys before undergoing an MRI with contrast. However, plaintiffs without pre-existing kidney problems allege that they have now been left with permanent injuries after receiving a gadolinium contrast injection.
"*" indicates required fields