Gas Stoves Emit More Benzene Than Secondhand Smoke, Study Finds
June 20, 2023
By: Martha Garcia
Amid continuing public debate about the potential health risks from gas stoves, a new study warns that cooking with gas stoves results in indoor levels of benzene that are similar to those found in secondhand cigarette smoke.
In findings published last week in the medical journal Environmental Science & Technology, Stanford University researchers indicate that using a gas stove on high, or setting the oven to 350 degrees Fahrenheit, exposes household occupants to high levels of benzene, a carcinogenic chemical which increases a person's risk of leukemia and other blood cancers.
Concerns about the safety of gas stoves has increased over the past year, following a series of studies that have found cancer-causing chemicals leak into homes and cause a variety of potential health risks. However, proposed limits on use of gas stoves has become a hot-button political topic, with lawmakers pushing legislation that would limit the ability of federal regulators to ban gas stoves.
Gas Stove Benzene Emissions
This new study involved an evaluation of 87 homes in California and Colorado, indicating that natural gas and propane emit consistent, detectable levels of benzene, with some homes experiencing concentrations of the toxic chemical that are above well-established health and safety levels.
Researchers determined the average benzene emissions from gas and propane burners on high and ovens set to 350 degrees Fahrenheit were 10 to 25 times higher than emissions from electric stoves.
The levels of benzene produced by gas stoves were equivalent to the levels found in secondhand cigarette smoke. The benzene produced by gas stoves migrated throughout homes and elevated bedroom benzene concentrations above chronic health safety levels for hours after the stove was turned off.
Researchers also tested the food being cooked and induction stoves and determined they did not emit any benzene. In fact, when gas stoves are replaced with electric induction stoves, the indoor air quality of homes significantly improved, according to the findings of a study published earlier this year.
Researchers warn that even when turned off, gas stoves emit benzene at very low levels. Occupants in homes with gas stoves are constantly exposed to varying levels of benzene.
Gas Stove Health Concerns
A study from 2022 indicated that gas stoves not only expose home occupants to benzene but also to varying levels of many other toxic chemicals, including toluene, ethylbenzene, volatile organic compounds, and xylenes. These chemicals are designated as hazardous pollutants and can cause adverse health effects.
Benzene from indoor gas stoves is also linked to the formation of nitrogen dioxide, carbon monoxide, and formaldehyde, all chemicals toxic to human health.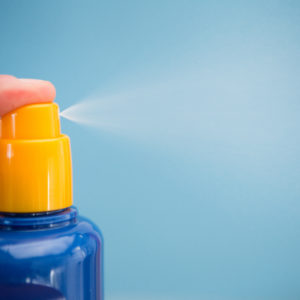 In 2020, another study concluded that exposure to gas stoves increased a person's risk of suffering from respiratory illnesses and other serious health side effects. Some apartments and homes have indoor air pollution that is five times dirtier than outdoor air.
Research also indicates using stove hoods and ventilation fans do little to reduce the levels of benzene and other chemicals in indoor air. Experts recommend using exhaust fans but also focusing on other methods to reduce indoor pollution, including good ventilation.
Opening windows to allow fresh air and a cross breeze into the home can help significantly reduce indoor air pollution. Occupants should consider replacing gas stoves with electric or induction cooktops that don't emit any benzene and should consider using electric appliances like tea kettles, toasters, and slow cookers instead of gas stoves when possible, researchers advised.
"*" indicates required fields