Generic Yasmin Lawsuit Appeal Invalidates Bayer Patent
August 06, 2009
By: AboutLawsuits
A federal appeals court has invalidated Bayer's patent for the birth control pill Yasmin, opening the door for Teva Pharmaceuticals to produce the generic version, Ocella, without licensing the drug.
The U.S. Court of Appeals for the Federal Circuit affirmed a lower court's finding that advances in the use of the progestin drospirenone that led to the creation of Yasmin were too obvious a pharmaceutical development for Bayer to patent.
Yasmin is an oral contraceptive that combines drospirenone with the estrogen component ethinyl estriadol to prohibit ovulation. While many birth control pills use ethinyl estriadol in combination with progestins, Yasmin was the first to use drospirenone.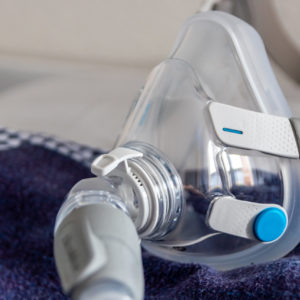 Did You Know?
Millions of Philips CPAP Machines Recalled
Philips DreamStation, CPAP and BiPAP machines sold in recent years may pose a risk of cancer, lung damage and other injuries.
Learn More
Yasmin, Ocella and a reformulated version sold as Yaz, which contains slightly less ethinyl estriadol, are the only birth control pills currently available in the United States that contain drospirenone.
Bayer faces a number Yaz and Yasmin injury lawsuits filed by users of the drugs who allege that the use of drospirenone increases the risk of serious and potentially life-threatening injuries, such as heart attacks, strokes, gallbladder disease, deep vein thrombosis and pulmonary embolism.
Drospirenone impacts the body's normal mechanism of regulating a balance between salt and water, elevating levels of potassium, which is known to cause serious heart problems and other health issues. The Yaz and Yasmin lawsuits allege that Bayer minimized the risk of problems while aggressively marketing the drugs and failed to provide adequate warnings to consumers or the medical community.
In April 2002, the consumer advocacy group Public Citizen listed Yasmin birth control on its list of "Do Not Use" drugs because of the problems caused by drospirenone and the lack of evidence that the drug is any better than older contraceptives that are available.
The generic Yasmin lawsuit centered on a patent dispute over the development of drospirenone particles small enough to be absorbed into the body before stomach acids destroy them. In June 2008, Bayer and Teva Pharmaceutical's Barr subsidiary reached an agreement where Barr buys a generic version of Yasmin from Bayer and sells it under the Ocella name. The U.S. Court of Appeals ruling clears the way for Teva to sell its generic Yasmin without licensing it from Bayer.
Despite the known Yasmin side effects, the three birth control pills containing drospirenone have become best selling drugs. In 2008, Yaz accounted for 17.7% of the birth control market, with sales of $616 million and Yasmin had 11% of the market with $382 million in sales. Ocella birth control, which was launched in July 2008, generated $170.2 million in sales for that year.
Erica

July 30, 2012 at 9:41 pm

I started out taking Yaz in 2008 and then in 2011 my doctor switched me to Yazmin and I have been taking it ever since. I've been left in the dark because I had no clue about any of this. why would doctors be able to give it to you if it causes serious injuries to the body. I'm so upset new that I have read all of this. I need to make a doctors appt.

mook pook

November 10, 2009 at 4:10 pm

sounds like mook must work for Bayer?

mook

October 27, 2009 at 11:35 pm

Kendra, maybe you shouldn't trust Croatian pharmacies. Who knows whether the drug was clean or whether it even had the active ingredient.

cele

October 26, 2009 at 8:26 pm

I would like to know more information about this pill because I also take the pill yasmin and have been taking this pill for three year's . And every year I get broncities.

Kendra

September 27, 2009 at 9:09 pm

I am a 25 year old American Citizen living and working in Croatia. In May 2008 I began taking Yasmin as an alternative birth control. I had taken 2 other types of birth control previously, but when I had arrived in Croatia my OBGYN told me about Yasmin having the lowest amount of Estrogen and I was really eager to have something that would affect my body in the least amount as possible. For 8 mo[Show More]I am a 25 year old American Citizen living and working in Croatia. In May 2008 I began taking Yasmin as an alternative birth control. I had taken 2 other types of birth control previously, but when I had arrived in Croatia my OBGYN told me about Yasmin having the lowest amount of Estrogen and I was really eager to have something that would affect my body in the least amount as possible. For 8 months I regularly took the Yasmin pill that I received from Pharmacies in Croatia, Germany, and in the US seeming to have no side affects to the pill. At the beginning of February I flew back to Croatia after visiting my family in the United States. In the middle of February I was experiencing a slightly difficult time breathing while going up stairs and exercising. After a doctor examination I was diagnosed with a mild case of bronchitis. For the following 2 weeks I began to experience terrible pains in my chest, coughing blood, and a constant 102-103 temperature. On March 3rd I was admitted to the hospital in Croatia and spent the next 22 days inside. The first 5 days were in an intensive care unit where I received a very high dose of Warfarin administered through an injection into my stomach everyday. I was on oxygen continuously and could not move due to the intense pains in my lungs. The final diagnosis was a small blood clot in my right lung and a very large blood clot in my left. After 6 months of healing I am still taking Warfarin tablets daily to prevent any further blood clots. I had stopped taking birth control pills in February. I have all documents from my time in the hospital in Croatia with all testing pointing towards Yasmin being the cause of my blood clots. I have received negative results from any genetic ties, have never smoked a cigarette in my life, and live very healthy. Last year another young woman about my age died from what doctors here are saying was also Yasmin. I hope this helps prevent further cases such as mine. Sincerely, Kendra
"*" indicates required fields