Georgia Issues New Carbon Monoxide Detection Guidelines for Schools
September 18, 2013
By: Irvin Jackson
Nearly a year after dozens of children fell ill due to carbon monoxide poisoning at an Atlanta elementary school, Georgia health officials have issued new guidelines for carbon monoxide detection in the city's schools.  
On September 9, the Georgia Department of Community Affairs issued new voluntary guidelines for carbon monoxide detectors (PDF) in new and existing schools. The memorandum was developed by the States Codes Advisory Committee (SCAC) and sent to Georgia School Superintendents.
The guidelines are voluntary, but strongly recommended by the state, which wants the guidelines enacted at every new and existing school facility in the state.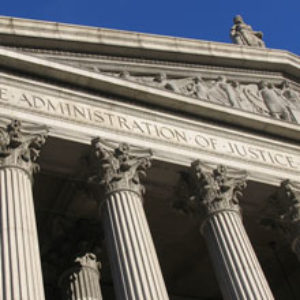 The guidelines call for an assessment of carbon monoxide risks at every facility. In addition to the assessment, every school system should:
Ensure all fuel burning boilers get their annual inspection as required by law.
Ensure all other fuel burning equipment is inspected and serviced regularly.
Provide training for all service personnel on how to properly perform maintenance and operate all equipment.
Review existing emergency building evacuation procedures.
Ensure that all school personnel know the symptoms of carbon monoxide poisoning.
Ensure that all school personnel know the emergency action plan when symptoms of CO poisoning are detected.
The guidelines come in response to an incident last December, involving carbon monoxide exposure at Finch Elementary School in Atlanta. The leak resulted in 50 people, including more than 40 children, suffering side effects of carbon monoxide exposure.
Investigators believe the school's heating system caused the poisoning, but the school was not equipped with any carbon monoxide detection system to alert students and teachers to the deadly gas. The 500 adults and children in the school were evacuated after numerous children began complaining of suffering feelings of illness and nausea.
Carbon monoxide is a significantly toxic gas that is colorless, odorless, tasteless and lacks any sort of irritating factor that could allow someone to detect its presence. Leaks of carbon monoxide are the leading cause of fatal poisonings in the United States.
The first signs of carbon monoxide exposure, which could include headaches, nausea, light headedness and flu like symptoms, are often not attributed to a gas leak, potentially resulting in prolonged exposure. 
According to the U.S. Centers for Disease Control and Prevention, carbon monoxide poisoning kills about 500 people in the U.S. annually, and is linked to about 15,000 emergency room visits.
"*" indicates required fields