Hamilton Ventilator Recall Issued Over Risk of Sudden Failures Due to Software Defect
August 31, 2023
By: Katherine McDaniel
Federal health officials have announced a Class I recall that impacts thousands of Hamilton ventilators, following dozens of reports of the devices suddenly failing and shutting down due to software problems.
The U.S. Food and Drug Administration (FDA) announced the Hamilton ventilator recall on August 30, warning the devices may experience software issues that turn the machine off, causing a sudden and unexpected lack of breathing assistance that may lead to serious or potentially fatal injuries to users.
Medical professionals use the recalled Hamilton mechanical ventilators to provide breathing support to adult, pediatric, infant and newborn patients. To date, the manufacturer has received at least 80 consumer complaints involving unexpected ventilator failures, which can interrupt or delay air therapy treatment.
Hamilton Ventilator Failure Recall
The FDA has given the Hamilton ventilator recall a Class I designation, warning healthcare professionals that patients face an increased risk of sustaining serious injury or death if they continue using the devices.
According to the recall, if the device has been used for more than 91 days without being restarted, a software defect may cause the ventilator to go into an "Ambient State," where it will suddenly stop working and not respond until a medical professional intervenes.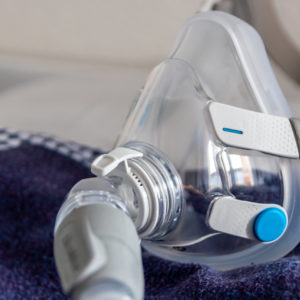 Philips CPAP Recall Lawsuit
In the event of a sudden ventilator failure, patients may require an alternative device or need manual resuscitation from a healthcare professional to supply them with air. Officials warn that patients who cannot breath on their own or do not receive immediate medical intervention from a healthcare provider are especially vulnerable to sustaining serious injury or death.
The recall impacts approximately 21,429 Hamilton ventilators, including all C2 and C3 models, as well as C1 and T1 models equipped with software version 2.2 or before. The ventilators had a neonatal option installed, and were distributed from December 10, 2010 until May 1, 2023.
Hamilton issued a medical device advisory letter to customers on June 15, requesting healthcare professionals to provide patients with an alternative ventilation method. The manufacturer's letter also provided instructions on how to exit the ventilator's "Ambient State," and service the device.
For more information on the recall, customers may contact Hamilton Medical AG Technical Support by phone at +41 58 610 10 20, or email techsupport@hamilton-medical.com. Consumers are urged to report any problems they experienced after using the ventilators to the MedWatch Adverse Event Reporting program.
Draeger Carina Ventilator Recall Over Cancer-Causing Foam
The Hamilton ventilator recall comes days after the FDA announced problems with toxic foam in Draeger Carina ventilators, which may degrade and cause users to suffer severe reactions or life-threatening injuries. That recall involved the same type of sound abatement foam that resulted in a massive Philips CPAP machine recall in 2021, impacting millions of products used in the homes of consumers with sleep apnea.
Over the past two years, more than 100,000 medical device reports involving problems with Philips CPAP breaking down have been submitted to regulators, including at least 400 deaths. As a result, that manufacturer now faces a steadily growing number of Philips CPAP lawsuits being pursued throughout the federal court system, which may eventually become one of the largest active mass torts in the U.S.
"*" indicates required fields