Head Injuries Linked to Increased Long-Term Risk of Death, Study Finds
January 24, 2023
By: Martha Garcia
The findings of a new study suggest that individuals who suffer a traumatic head injury or concussion face an increased risk of death, not just from the initial injury, but also from the development of neurological conditions later in life.
In a report published this month in the medical journal JAMA Neurology, researchers were able to quantify that individuals who suffered severe traumatic brain injuries (TBIs) faced nearly triple the risk of death later in life, compared to those who didn't suffer a TBI. They also face death from potentially long-term side effects of those injuries which may manifest later in life, such as Parkinson's disease and dementia, the researchers found.
A team of researchers from the Hospital of the University of Pennsylvania in Philadelphia, Johns Hopkins Bloomberg School of Public Health, and the National Institutes of Health conducted a study of more than 13,000 community-dwelling adults who took part in the Atherosclerosis Risk in Communities study from 1987 and 2019. The study was ongoing in four communities in Minnesota, Maryland, North Carolina, and Mississippi.
Overall, 18% of participants, or 2,400 people, suffered head injuries. Most were classified as mild.
Head Injuries Increase Risk of Death
The risk of all-cause mortality was higher among those with a head trauma compared to those without the injuries. The risk was even higher for those with multiple head injuries or with injuries that were moderate, severe, or penetrating wounds.
During the course of the study, 56% of participants died. Among those, 65% had experienced a head injury. According to the data, participants who suffered head injuries had double the risk of all-cause death compared to those who had no head injuries.
Suffering just one head injury increased the risk of death by one and a half times, researchers determined. Suffering two doubled the risk. Those who suffered severe head trauma faced more than double the risk of death, and if the participant suffered moderate, severe, or penetrating TBIs the risk of death was nearly tripled.
Long-Term Head Injury Risks
Prior research has drawn a link between head injuries and a variety of other health issues, including increasing the risk of stroke and committing suicide in their life.
Participants in this new study who suffered head injuries also faced an increased risk of dying of neurologic causes or neurodegenerative diseases, like Alzheimer's and Parkinson's disease. Roughly 14% of people who suffered a TBI also had some type of neurologic condition, while only about 7% of participants who did not suffer a head injury suffered from these conditions.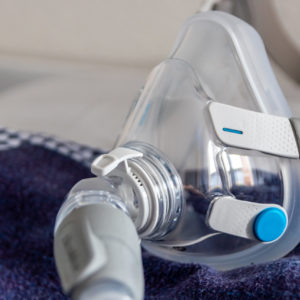 Did You Know?
Millions of Philips CPAP Machines Recalled
Philips DreamStation, CPAP and BiPAP machines sold in recent years may pose a risk of cancer, lung damage and other injuries.
Learn More
This is another study adding to the body of evidence indicating suffering a TBI increases a person's risk of having Dementia and Alzheimer's disease later in life. This is true even for adults who suffered head injuries as children. The effects can be long-lasting well into adulthood. Roughly 7% of children and 12% of teens in the U.S. suffer a head injury during adolescence.
"In this community-based cohort with more than 3 decades of longitudinal follow-up, head injury was associated with decreased long-term survival time in a dose-dependent manner, underscoring the importance of measures aimed at prevention and clinical interventions to reduce morbidity and mortality due to head injury," the researchers concluded.
Researchers warn it is important to focus on TBI prevention for both children and adults to help reduce the risk of other health conditions and death.
"*" indicates required fields