New Heart Guidelines May Increase Use of Crestor, Lipitor, Other Statins
November 13, 2013
By: Irvin Jackson
New cardiovascular guidelines from leading U.S. heart health organizations could substantially increase the number of people on statin medications, such as Lipitor and Crestor, which are already among the most widely prescribed drugs in the United States.  
On November 12, the American Heart Association (AHA) and the American College of Cardiology (ACC) released new clinical practice guidelines on assessing and preventing cardiovascular risk in adults.
The new guidelines recommend statins as the only drugs doctors should prescribe to lower cholesterol and calls for doctors to toss out cholesterol goal numbers, potentially keeping patients on the drugs permanently.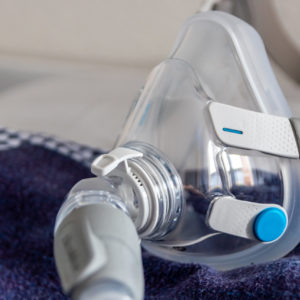 Did You Know?
Millions of Philips CPAP Machines Recalled
Philips DreamStation, CPAP and BiPAP machines sold in recent years may pose a risk of cancer, lung damage and other injuries.
Learn More
Previously, the two organizations recommended that certain patients be given statins to lower their LDL cholesterol to under 100 milligrams per deciliter if healthy, and to less than 70 mg/dl if they already suffered from heart disease. Under the new guidelines, doctors would place them on the statins and leave them on the statins, no longer setting target numbers for LDL cholesterol, often referred to as "bad cholesterol."
The guidelines target four groups of patients that should receive statin treatment. The groups include all patients who already have heart disease, patients with Type 2 diabetes from ages 40 to 75, all patients who have LDL cholesterol levels of 190 mg/dl or greater, and anyone ages 40 to 75 who has at least a 7.5% risk of a heart attack or stroke in the next 10 years. The inclusion of stroke risk as a trigger for statin therapy is entirely new with these guidelines.
Some estimate suggest that the new guidelines will double the number of statin users in the United States, to about 33 million. However, the guidelines could also lead to doctors avoiding statin prescriptions for patients who traditionally would have been prescribed statins, but who do not fit into one of the four groups identified by the new guidelines.
The use of statins was already skyrocketing before the new guidelines, in large parts due to heavy and aggressive direct-to-consumer advertising. A study published in July in the Journal of General Internal Medicine found that exposure to ads increased the odds of individuals being diagnosed with high cholesterol and also increased the chances that someone would begin using statins.
The recommendations also call for doctors to only use statins to address cholesterol problems. The guidelines say other cholesterol drugs like Zetia, Niaspan and Vytorin should be avoided because there is no evidence the benefits are worth the risk of side effects.
Lipitor and Crestor Safety Concerns
Statins are among the best-selling drugs in the United States, with $14.5 billion in combined sales in 2008. They use the liver to block the body's creation of cholesterol, which is a key contributor to coronary artery disease. However, a number of studies have linked the drugs to an increased risk of potentially serious injuries, including muscle damage, kidney problems and diabetes.
All statins carry warnings about the potential risk of serious muscle injury, known as myopathy. The most severe form of the muscle damage is rhabdomyolysis, which may lead to severe kidney damage, kidney failure and death.
More recently, Lipitor, Crestor and other statins have been linked to an increased risk of diabetes, leading the FDA to require new warnings in February 2012 about potential impact the medications may have on blood sugar levels. Studies have suggested that otherwise healthy individuals who begin taking statins to reduce their risk of heart disease, may actually face an increased risk of diabetes, which itself increases the risk of cardiovascular disease.
In July, a study published in the medical journal Circulation: Cardiovascular Quality and Outcomes found that statin users face about a 9% increase in the risk of diabetes.
However, a study published in May in the British Medical Journal suggested that certain statins may carry an increased diabetes risk, Lipitor users facing a 22% increased risk of a diabetes, those taking Crestor were at an 18% increased risk, and patients given Zocor faced a 10% increased risk. The study did not establish a causal relationship between statins and diabetes risk, however.
Crestor (rosuvastatin) was approved by the FDA in 2003 and is manufactured by AstraZeneca. It is currently the best-selling statin in the country with $5.4 billion in sales over the last 12 months. It is also the most widely-prescribed drug in the nation.
Lipitor (atorvastatin) was previously the best-selling statin, generating more than $125 billion in sales for Pfizer before it became available as a generic in 2011.
Pfizer faces a growing number of Lipitor diabetes lawsuits by plaintiffs who say that the company failed to warn about the potential risks associated with using the medication.
More than 100 complaints have been filed in U.S. District Courts nationwide, with nearly all of the plaintiffs maintaining that if they had been provided proper warnings about the potential risk of diabetes from side effects of Lipitor, they could have avoided diabetes by choosing not to take the cholesterol drug or by diligently monitoring their blood glucose levels during treatment.
AstraZeneca also faces a number of Crestor lawsuits brought by former users who indicate that they were diagnosed with diabetes after using the cholesterol medication. Most of those cases are currently pending in California state court.
Tags:
AstraZeneca,
Cholesterol,
Cholesterol Drugs,
Crestor,
Diabetes,
Heart Disease,
Lipitor,
Pfizer,
Statins,
Stroke,
Vytorin,
Zetia,
Zocor
Image Credit: |
"*" indicates required fields