Risk of Fractures from Nexium, Prilosec and Other Heartburn Drugs Confirmed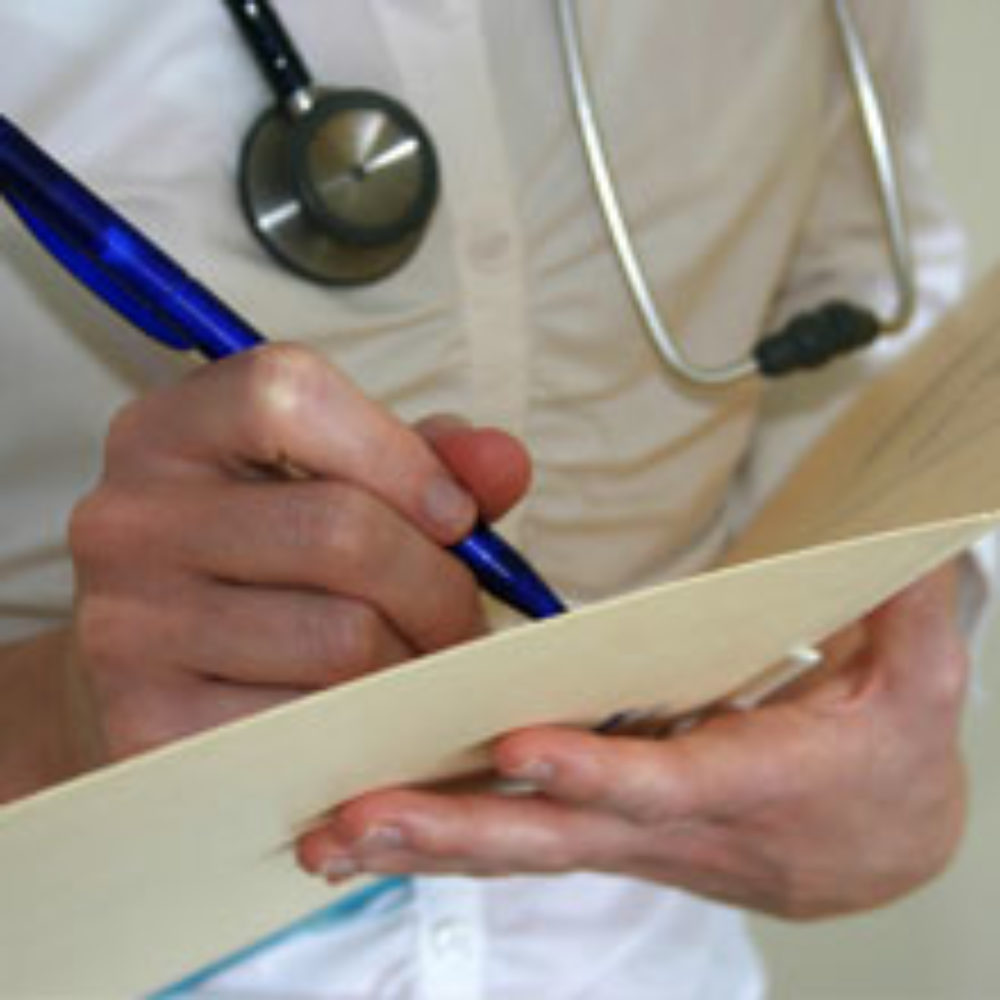 June 09, 2011
By: Staff Writers
A new study provides further evidence that side effects of Nexium, Prilosec and other popular heartburn drugs increase the risk of bone fractures, finding a significant increase in the risk of hip fractures among women. 
U.S. researchers report that taking Nexium and other popular drugs known as proton pump inhibitors (PPIs) have been strongly linked to an increased risk of fractures of the hip, particularly among women who smoke.
The findings were presented last month at the annual Digestive Disease Week conference in Chicago. This is the latest in a serious of independent and government studies that have linked an increased risk of bone fractures to the class of medications, which include Nexium, Prevacid, Prilosec, Protonix, Aciphex, Vimovo and Zegerid,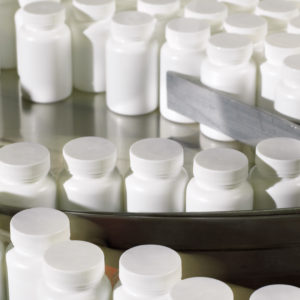 The data comes from an ongoing Nurses' Health Study, which has been looking into women's health issues since 1976 and has about 238,000 nurse-participants.
The study began focusing on hip fractures in 1982. Researchers found that women who smoke or used to smoke and regularly took Prilosec, Nexium or some other PPI, had a 51% increased risk of suffering a hip fracture. Women who did not smoke only had a 6% increased risk when taking a PPI.
Researchers determined that the longer the duration of use, the greater the risk of a hip fracture from Nexium or the other similar drugs. They also noted a steady decline of hip fracture risk once use of PPIs were discontinued. 
The findings come almost a year after the FDA issued a bone fracture warning for Nexium, Prilosec and other heartburn drugs and required new information to be added to the medication labels.
In March 2011, the FDA updated that warning, indicating that the bone fracture risk appeared to be dose-specific and limited to prescription-strength versions of the drugs.
Nexium, Prilosec, Protonix and other proton pump inhibitors pull in about $14 billion in U.S. sales each year. There were about 119 million prescriptions for proton pump inhibitors in the U.S. last year. Some medical experts estimate that as many as 69% of proton pump inhibitor prescriptions were written for "off-label" uses, which have not been approved as safe and effective by the FDA.
In recent months, a number of Nexium lawsuits have been filed by former users of the medication who have experienced fractures or other bone problems after taking the medication.
Tags:
Aciphex,
Fracture,
Fractures,
Hip Fracture,
Nexium,
Prevacid,
Prilosec,
Proton Pump Inhibitors,
Protonix,
Vimovo,
Zegerid
Image Credit: |
Deborah

May 21, 2012 at 1:14 pm

I am 55 yrs old and have been on Nexium since it came out on the market. I have experienced a fractured left wrist and a fractured right ulna bone in my right arm. My last bone density scan indicated Osteoporosis from tip of neck to bottom of tailbone. Dr reading bone density test stated he has seen 80 yr olds that didn't have the spine I have. My low back and hips are in CONSTANT pain and my k[Show More]I am 55 yrs old and have been on Nexium since it came out on the market. I have experienced a fractured left wrist and a fractured right ulna bone in my right arm. My last bone density scan indicated Osteoporosis from tip of neck to bottom of tailbone. Dr reading bone density test stated he has seen 80 yr olds that didn't have the spine I have. My low back and hips are in CONSTANT pain and my knees feel like bone rubbing bone. I take Cymbalta for the low back/hip pain with no relief if any at all. I can barely move most days without being in severe pain. I also now have tremendous bone loss in both of my lower jaws and my teeth are starting to become loose from the bone loss. I pay dearly for the Nexium without it though I have stomach acid that will just start coming out my nostrils and I have a raspy voice from the stomach acid eating at the lining of my esoaphgus and could end up with throat cancer never smoking a tobacco product in my life. So false claims that Nexium "heals the erosions" cause it don't and it's negative side effects that weren't displayed to the public until recently has now given me SEVERE bone loss and other underlying health issues and robbing me of my what was a high level of activity is now almost impossible without more pain than I can stand.

Betty

August 23, 2011 at 3:35 am

I have been on Nexium ,Previcid and now Omeprazole for quite a few yrs. and have been experiencing quite a bit of pain in my legs and hips. Some days worse then others and feel I am in need of surgery but hate to mention it to my Dr. How unfair for the drug administration to subject us to such danger in allowing drugs that cause such side effects.

Brian

August 10, 2011 at 2:59 am

I began taking Nexium prior to the year 2000. By 2003 my lower back and hips were hurting me so bad that I had to visit a chiropractor 2 to 3 times a week just to get me where I could get in and out of the car! This went on for years with the chiropractors, the medical doctor's were giving me pain medications to get me through my job each day! I moved to Dillon SC and changed doctor's! Luckily aft[Show More]I began taking Nexium prior to the year 2000. By 2003 my lower back and hips were hurting me so bad that I had to visit a chiropractor 2 to 3 times a week just to get me where I could get in and out of the car! This went on for years with the chiropractors, the medical doctor's were giving me pain medications to get me through my job each day! I moved to Dillon SC and changed doctor's! Luckily after months of painkillers and chiropractic adjustments that worked only temporarily, My medical doctor agreed to send me for an MRI of both Hips! My doctor called me to his office the same day that the MRI was done. He said Brian, I've got good news and I've got bad news! The good news is that you do not have cancer! The bad news is that your hips are completely worn out! The left side is 90% deteriorated and the right hip is around 60 to 70 % deteriorated. Doctor's states that the only way that you're going to get any relief is to have the left hip replaced. Maybe once the left is replaced it will allow you to take some of the pressure off of the right hip! My left hip was totally replaced in September 2009.It hasn't quit hurting to this day! The right hip is getting worse as the months move on! I have just now been made aware that the hip problem and deterioration of the bone could be caused by the continued use of Nexium. At no time has anyone stopped to say, Brian your hip problems may be caused by your continued use of Nexium. I have a Nexium bottle in my medicine cabinet that have refills through early 2012! It appears to me that companies that are receiving reports of drug problems of this nature would take the time to investigate the reports and actually do something to stop the dispensing of a drug to a person that is having hip replacement and bone fractures at a young age! My surgeon stated that my hips looked like the hips of a 70 year old man that had been in a terrible car wreck! I'm 54 years old and am falling apart due to medications that are not being supervised properly!

Sharon

June 17, 2011 at 6:39 am

I have taken Aciphex, Nexium. Prilosec, Protonix, and Zegerid for the past 10 years. I've experienced severe hip pain primarily on the left. I 'm 51 years old and has been in great concern and puzzled as to why this was happening. Now that Iknow it still doesn't ease the pain.

Rita

June 16, 2011 at 9:46 pm

For years, I have taken (first) Prilosec, (then) Nexium, (now) Omeprazole OTC. I need to take it twice a day to avoid GERD symptoms. I now have two fractures in a hip bone, which are unexplained. I have not fallen, been hit, etc. I do not have osteoporosis. The doctors and I have been puzzled as to why I have these fractures. I have missed work due to this and have considerable pain.

Cynthia

June 16, 2011 at 7:50 am

I have taken Nexium, Previcid, Aciphex, Prilosec, Zergrid. I am 36 years old and have been diagnosied with ostio Artharitis & Ostieoporasis. I live in severe pain my latest fracture was March 17th 2011, My doctors at first thought i was having a Reaction to the reclast infusion after 2 weeks of extreem pain even more so than normal and my normal pain meds that i have to use daily did not help [Show More]I have taken Nexium, Previcid, Aciphex, Prilosec, Zergrid. I am 36 years old and have been diagnosied with ostio Artharitis & Ostieoporasis. I live in severe pain my latest fracture was March 17th 2011, My doctors at first thought i was having a Reaction to the reclast infusion after 2 weeks of extreem pain even more so than normal and my normal pain meds that i have to use daily did not help my doctors finaly did a mri and found a fracture in my upper left quadrent. then after being treated for it I have now found out through another mri my l5 s1 is deteriated. I am doing injections in my spine tryin to avoid surgery on my back I have had surgery on my left knee due to theknee having to much calcification and causing to much pain. I would not mind the money for the pain I am in but would also think that the mkers of these pills should be responsabile for my medcal bills for as long as I live. I feel like my body is dying I am to young to be this old

Linda

June 12, 2011 at 6:46 pm

I am 55 yrs old I have been on some sort of antacids since I can remember and now I find out that by taking those things causes higher risk of hip fractures, OH and while I am reading this I am in my chair recoperating from a total hip replacment due to a fall. Well if I knew who and how to SUE these people I so would do it. I would have rather given up five years of my life as to have gone throu[Show More]I am 55 yrs old I have been on some sort of antacids since I can remember and now I find out that by taking those things causes higher risk of hip fractures, OH and while I am reading this I am in my chair recoperating from a total hip replacment due to a fall. Well if I knew who and how to SUE these people I so would do it. I would have rather given up five years of my life as to have gone through this. No joke it is no PICNIC AVOID IT LIKE THE PLEAGE.................................let alone the 30 stapels,,nasty scar.. lots of things I will no longer be able to do ........

Sharon

June 10, 2011 at 11:52 pm

I have not had a hip fracture, but I did have full hip replacement and now having some problems with my other hip. I take 2 nexium a day, and have been doing this, as per the doctor, for years
"*" indicates required fields