Home Depot Generator Recall Issued Due to Fire Hazard
November 14, 2012
By: Russell Maas
About 7,700 portable generators sold exclusively at Home Depot stores have been recalled, due to reports that the generators may leak fuel and pose a potential fire hazard.  
A Powermate Sx5500 portable generator recall was announced by the Consumer Product Safety Commission (CPSC) on November 13, after at least 51 incident reports where the fuel filter allowed gasoline to leak.
Although there have been no fires or injuries reported in connection to the recalled generators, the U.S. CPSC has indicated they pose a potential fire hazard for consumers.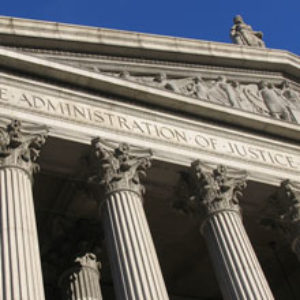 Given the recent wide-spread power outages following Hurricane Sandy, the defect poses a particularly high risk, as thousands of individuals on the northern east coast remain without power and many are continuing to rely on generator.
The recalled generators were sold exclusively at Home Depot stores in northeast, mid-west, and southeast United States from February 2012 through August 2012 for about $550.
They were manufactured in China by Am Pride Chongqing Senci IMP & EXP Trade Co. and were imported by Pramac America LLC, of Kennedy Nebraska. The model name "Sx5500" and model number PM0125500 are printed on the rear plate of the generator with serial numbers ranging from K003xxxxxQ through K090xxxxxQ.
Consumers should stop using the recalled generators and contact Pramac America LLC at (800) 445-1805 for a free repair kit including a replacement filter, hose, and hose clamps for the fuel line. Consumers with questions can also visit the company's website at www.powermate.com.
This is the second recall of portable generators this month due to faulty fuel systems causing leaks and at least eight fires. The Costco Champion Power Equipment Portable Generators recall was announced earlier this month and retracted 2 models from the market consisting of about 8,600 generators because of fuel leaks and fire hazards. These generators were sold throughout the entire U.S. exclusively at Costco stores.
In the wake of Hurricane Sandy, federal safety officials have been warning about potential risks associated with the use of portable generators, particularly involving the risk of carbon monoxide poisoning caused by improper placement of the devices indoors. The U.S. Centers for
Carbon monoxide is a significantly toxic gas that is colorless, odorless, tasteless and lacks any sort of irritating factor that could allow someone to detect its presence. It is responsible for about 40,000 serious injuries annually, and that number may spike this year due to the impact of recent storms on the east coast.
In the aftermath of hurricane Sandy, tens of thousands of Americans along the east coast are still out of power and dependant on the use of portable generators.
The U.S. Centers for Disease Control and Prevention (CDC) has reported at least four people have died from carbon monoxide poisoning while using generators to cope with a loss of power caused by the storm, and 263 have suffered serious injuries.
"*" indicates required fields